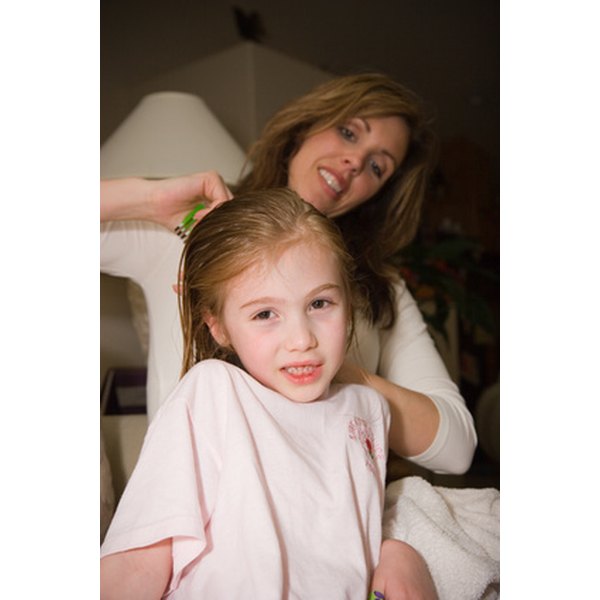 Personal hygiene is important for the health and well-being of both children and adults. Setting up a personal hygiene chart may be the best way to help your child tune in to the fun and value of caring for himself.
Creating the Hygiene Chart
Identify the hygiene areas you want to address. For most children this includes bathing, hair washing, hand washing, dental care, hair brushing and clean clothes. Some tasks may need to be broken down into individual parts, such as both brushing and flossing teeth. Consider the age of your child. As your child gets older, consider if it is time to introduce deodorant. Even in elementary school, active boys and girls may need to begin wearing deodorant.

Determine the frequency of tasks. While you may want your child to develop the habit of brushing his teeth twice a day, he may only need to bathe or shower once a day. Decide what would be realistic for your child. There are publications available that can assist you in this process. For example, the National Institute of Dental and Craniofacial Research offers free publications on oral hygiene, including tips for children with autism and developmental disabilities.

Create the chart. Put the days of the week along the top of the page and the hygiene tasks along the left side in a column. Make a grid-type sheet with boxes for the child to check off when a task is completed. Some boxes could be divided into two parts if you want your child to perform the activity more often, such as brushing her teeth twice a day.

Select positive reinforcements. This is where the fun begins. Children respond to visual aids so he will have a sense of accomplishment if there are tiny stickers or a rubber stamp available so he can mark the box when a job is completed. You may want to consider an end of the week reward, such as watching a favorite movie or going on a special outing, if the chart has a large percentage of the tasks completed for the week.

Discuss the chart with your child. It is important for your child to understand why you are emphasizing personal hygiene and how it impacts her health. You may learn why your child does not like certain hygiene tasks, as well. For example, some children may hate having their hair washed because of soap getting in their eyes. An easy solution is to let them wear child-size goggles during shampoo time.

Be a good role model. Children learn by watching the adults in their environment. Comment on the importance of washing your own hands before preparing food or eating, after using the restroom and after handling garbage. Mention how good it feels to have a clean mouth after brushing your teeth. Your child will begin to pick up the same habits.