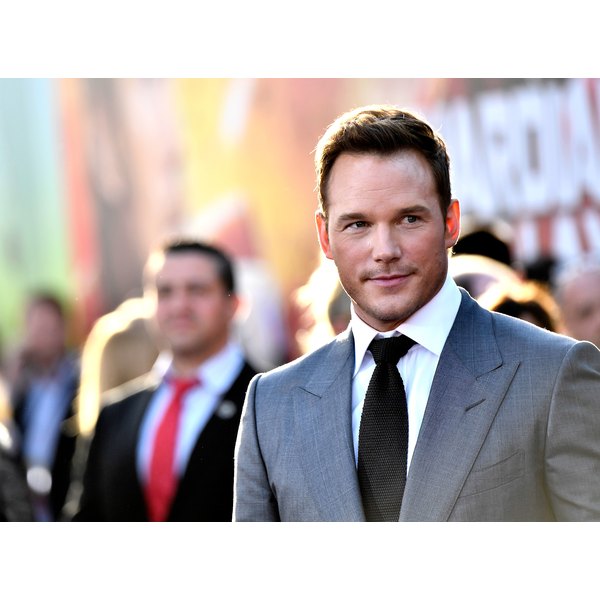 Chris Pratt's "Guardians of the Galaxy" co-stars can't get over his incredible self-control when it comes to eating. Co-star Karen Gillan recently opened up to People about Pratt's strict diet: "He's very dedicated with his eating. Oh my goodness, he's regimented — so that's great, but I know all he wants is a doughnut."
So what does the actress see him eating on set? "I always see meat, and I always see banana or apple with almond butter," Gillan explains. Pratt's almond butter snack is actually a perfect muscle-building food due to it's high levels of protein, good fats and muscle-boosting vitamin E, which must come in handy for getting ripped for roles like Star-Lord.
The "Guardians of the Galaxy" star has been on a strictly regimented meal plan to keep his enviable bod in tip-top shape. But for Pratt, the whole thing is far from easy. In an Instagram series dubbed "What's My Snack," Pratt shares the agony of having to snack on tiny, premade, calorie-measured meals.
Not only is Pratt's openness with his healthy-eating struggle hilariously candid, but the healthy ingredients picked out by his nutritionist are often ones Pratt is completely unfamiliar with, resulting in some pretty hilarious pronunciations of your favorite superfoods. Take the above cacao, baobab, banana and chia smoothie.
In the below "What's My Snack" segment, Pratt mows down on a sad-looking tray of sashimi that he likens to cat food. Then he tells his audience that it's not too bad. "This is one of those things where, when you're as hungry as I am, everything tastes really good."
The best "What's My Snack" post, perhaps, is when Pratt opens up a box of cucumber egg wraps and explains in a delirious sort of hunger-induced rant that it looks gross and his life is terrible. "Instead of flavor, you get nutrition," he explains in the caption, followed by the sad face we all feel inside when we've gone too long without a cheat day.
So the next time you're trying to pull a Chris Pratt and keep the regimen strong, try a healthy snack that actually tastes good, such as almond butter on your favorite fruit or vegetable.
And just remember: It's OK to have a cheat meal occasionally, otherwise you might end up posting crazed, hunger-driven (though admittedly hilarious) Instagrams like Pratt.