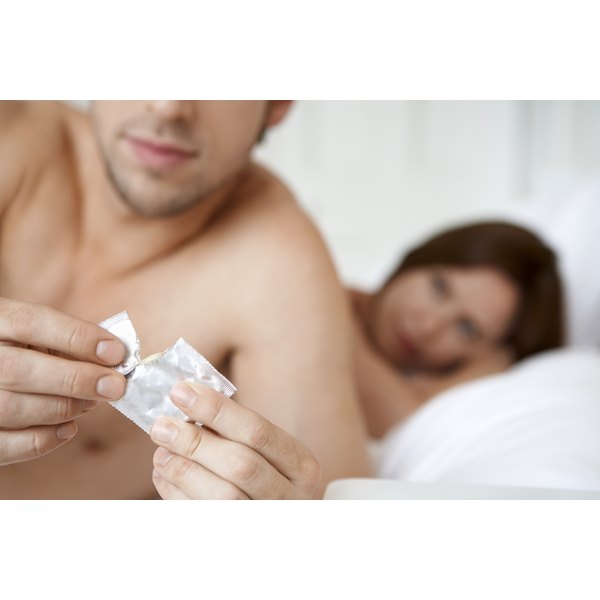 Have you heard of the sex term "stealthing"? It refers to an act in which a person nonconsensually removes a condom during sex. An enlightening new study for the Columbia Journal of Gender and Law hopes to raise awareness about this kind of sexual violence in order to shut it down.
Study author Alexandra Brodsky tells The Huffington Post that she entered law school in 2013 and noticed how many of her female friends were "struggling with forms of mistreatment by sexual partners," yet they lacked the vocabulary to process those incredibly violating acts. And so Brodsky began researching the trend of stealthing and studying the men and women affected by it.
As part of the study, Brodsky interviewed several victims who were stealthed yet didn't report any wrongdoing because they weren't sure if what they had experienced was actually rape. She found that not only were victims left feeling emotionally damaged from the "rape-adjacent" sex crime, but they also had to deal with the possibility of pregnancy and sexually transmitted diseases and infections.
"Survivors describe nonconsensual condom removal as a threat to their bodily agency and as a dignitary harm," she writes in the study. "'You have no right to make your own sexual decisions,' they are told. 'You are not worthy of my consideration.'"
After interviewing several victims, Brodsky wanted to get the perpetrator's perspective as well. She delved into online communities of men — gay and straight — who believe that stealthing and "bareback" sex is a male "right," because every man should be able to "spread his seed." Brodsky says that she found several threads and forums where men educate each other about the best stealthing practices.
"Proponents of 'stealthing' root their support in an ideology of male supremacy in which violence is a man's natural right," Brodsky explains to The Huffington Post. While there is no mention of any stealthing convictions in the United States (likely because there is no legal statute in the U.S. that addresses the act), earlier this year a man in Switzerland was convicted of rape for removing a condom without consent.
Brodsky, who serves as a legal fellow for National Women's Law Center, encourages male and female victims to talk about their experiences and also to pursue justice legally. "Survivors experience real harms — emotional, financial and physical — to which the law might provide remedy through compensation or simply an opportunity to be heard and validated," she writes.
She hopes that her study will open up a new conversation about stealthing and give victims the tools and help they need to take action. "One of my goals with the article, and in proposing a new statute, is to provide a vocabulary and create ways for people to talk about what is a really common experience that just is too often dismissed as just 'bad sex' instead of 'violence,'" Brodsky concludes.
Stealthing, like any other nonconsensual sex act, is not OK. No woman or man should ever lose the choice to make decisions about their body, nor should he or she have to endure gender-based violence. Kudos to Brodsky for exposing this extremely disturbing sexual trend.
What Do YOU Think?
Have you experienced stealthing? Have you ever heard a story of someone being stealthed? Do you think this study will help raise awareness about the crime and encourage people to report it?