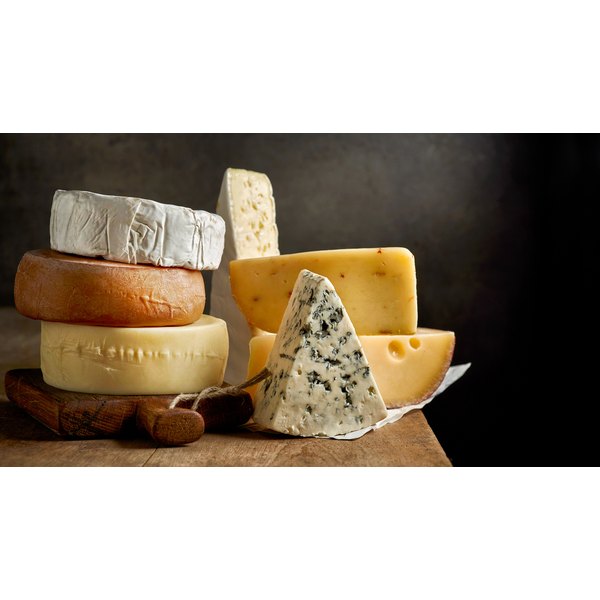 You've been vindicated, cheese lovers (aka pretty much everyone). While conventional wisdom has long vilified cheese as a fat-laden, cholesterol-boosting treat, a new study has found that cheese doesn't have the deleterious effect on your cholesterol that we once imagined. And it doesn't stop there.
Researchers in Ireland — home of some of the world's top dairy delights — found that while whole-milk cheese eaters do consume more saturated fat, their "bad" LDL cholesterol levels did not rise, and they tend to have smaller waists. Cheese platter tonight, anyone?
Looking at factors like body fat, waist circumference, blood pressure and triglycerides of 1,500 Irish people between the ages of 18 and 90, the study shows that those who consume whole-milk cheese, yogurt, cream and butter have better overall health compared with people who have a low-fat, high-carbohydrate diet. "The scientists also found that higher dairy intake was associated with lower body mass index, lower percentage of body fat, lower waist size and lower blood pressure," says the press release from University College of Dublin.
We're not surprised: Cheese can be a smart protein-packed snack. But it's not just eating whole-milk dairy that does the trick. "We have to consider not just the nutrients themselves, but also the matrix in which we are eating them and what the overall dietary pattern is. So [it's] not just about the food, but the pattern of other foods we eat with them as well," Dr. Emma Feeney, the lead author of the study at University College Dublin, said in the release.
Supporting this idea, the study added that those participants who consumed lower-fat dairy instead of the full-fat variety surprisingly consumed more carbohydrates. So don't get in too much of a rush to order that pepperoni pizza with extra cheese. Even though the cheese itself might not be as bad for you as we once thought, it doesn't mean all the crackers, bread, meats and wine are also not bad for you. Sometimes you just can't have it all.
What Do YOU Think?
Are you going to add more dairy to your diet after learning about this study? How much cheese do you consume on a daily or weekly basis? What are some of your favorite cheesy dishes?