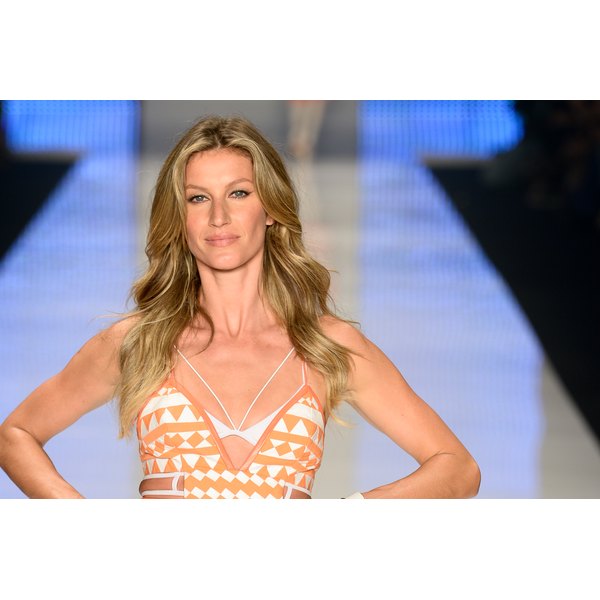 There's no doubt that supermodel mom Gisele Bundchen has one of the hottest bodies on the planet. So it might surprise you to hear that she isn't necessarily seeking out perfection. In fact, her Costa Rica-based trainer Jill Payne of Spiritual Athlete admits that, when it comes to her body, the only result that actually interests Bundchen is achieving happiness.
"You can decide how you want to feel," Payne told Glamour. "I love to create fun, super-happy people."
The Nova Scotia-born Payne explains how her classes differ from any class you've ever taken. And if you admire Bundchen's body as much as most people do, it may inspire you to change up your routine even if you can't train with Payne personally.
To begin with, Payne does not focus on a specific muscle group during training. Instead, she targets what she calls your body, focus and dialogue. She suggests that you think of your body as a whole; how you physically feel and how you're standing. Your "focus" is what you're thinking about, while "dialogue" refers to your inner thoughts about yourself.
So instead of going to the gym and focusing on the intention of getting six-pack abs, Payne would suggest that your focus should be on creating a positive inner dialogue with an emphasis on health. The celebrity trainer believes changing your mindset can make a greater long-term difference by focusing on being happy, healthy and positive about yourself and your level of wellness. Even better? Six-pack abs might just be a side effect of this long-term change to your workout approach.
"We all spend so much time working so hard for certain things [like getting a six-pack]," Payne told the publication. "But I think the only thing you need to work hard for is feeling like a 10. And then everything else is easier."
So instead of focusing on getting enough crunches in to make your abs enviable, keep your mind on making your body healthy. Cutting your calories or overworking yourself doesn't always work in the long term, and working toward a change in outlook when it comes to your workout will help make it stick. Plus, when you keep your mind frame in a positive, healthy space, it helps you make better, healthier decisions too.
"I have this belief that people will feel [happy]. With the music and the movement and ideas, it's a great combination," Payne said.
Heck, if it's going to help get us Bundchen's bikini bod and actually enjoy it in the process, we're definitely willing to give it a try.