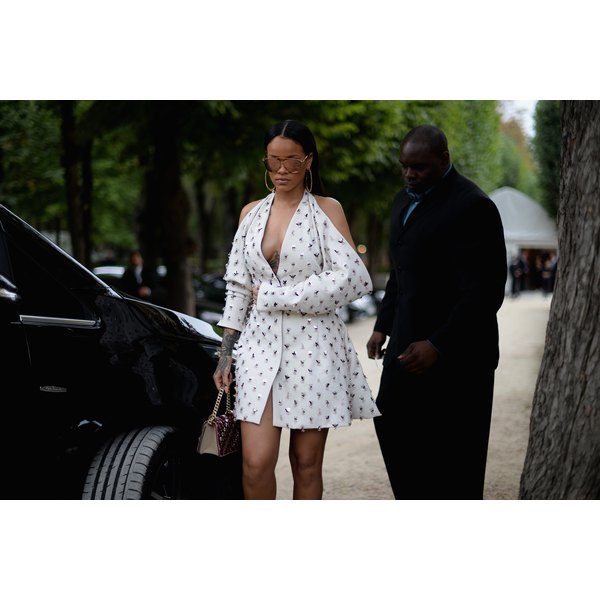 As a celebrity in the public eye, Rihanna has never been shy about sharing her intimate moments to the world via social media. But her recent Instagram photo has garnered some pretty negative attention. Why? Because it features the singer nude — with her young niece.
The photo, which was posted to Instagram this past Tuesday, shows the nude singer bathing her toddler niece Majesty and sharing a kiss. The picture's caption reads: "unconditional."
Related: 16 Celebrities Who Have Battled Cancer
While many of her followers saw the post as a sweet moment — a child enjoying bath time with her aunt — some on the internet saw the photo as inappropriate. Others have even gone as far as calling the picture child pornography.
But while the internet has been divided over the issue of the appropriateness of this picture, it has raises the question: "Could such open behavior affect a child's development?" Turns out, the actual effects are quite positive for the child's mental health.
According to what clinical psychologist John Mayer, Ph.D., author of "Family Fit: Find Your Balance in Life_,"_ told Yahoo, it's pretty normal for young children to be naked in front of family members they are close to. "In fact, it has many benefits," he told Yahoo. "It helps children accept their bodies and who they are. It helps them accept differences between people."
Mayer explains that it can also actually keep a child from being bullied in the future: "If a child is raised in a home where body acceptance is taught, then you protect your child from future bullying." But he also points out that as children get older (around preschool age) you should stop being naked around them so they learn that being clothed is the social norm.
He goes on to explain that, to a child a kiss on the lips isn't viewed as anything beyond a simple sign of affection and that for some families it's the norm. So there's really nothing to write home about there.
But while it turns out that the situation depicted in Rihanna's picture is actually pretty normal and healthy behavior between family members, the issue becomes that the moment is open to the public for criticism by being uploaded to social media. Not to mention that there are predators that lurk on social media.
So if you do decide to allow your child to grow up in a body-positive family, it may be wise to keep those moments offline — just to be on the safe side.
Related: 8 Myths About Hygiene That Are Totally Bogus