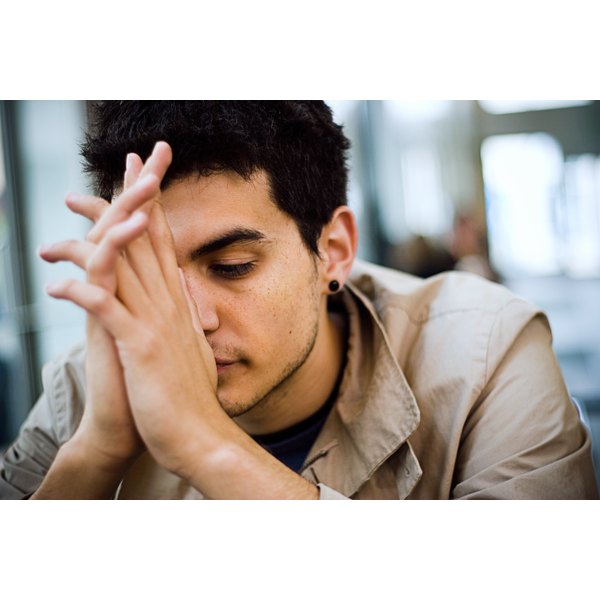 Over the past few years we've found ourselves living in a more body-positive and accepting culture, empowering women in particular to be more comfortable and proud in their own skin. But there's still work to do: Many men also struggle with very real insecurities about their bodies.
The latest episode of the inspiring new body-positive series Body Party from Teen Vogue and curve model Barbie Ferreira draws attention to the fact that conversations about body positivity are often centered around females.
The video features Ferreira and a small group of her guy friends discussing the insecurities that each of them struggles. From feeling self-conscious and insecure about height to feeling like their thighs are too big to struggling with being a skinny guy, these stories illustrate just how much men also feel self-conscious about their bodies.
"I have a ton of guy friends who talk to me about their bodies too," Ferreira explains in the video. "But boys are often left out of the body-positivity conversation."
And leaving men out of that discussion can have some pretty devastating results. According to the National Eating Disorders Association (NEDA), statistics point to an ongoing rise in male anorexia over the past couple of years. In fact, more than 10 million men in the United States will suffer from a clinically significant eating disorder in their lifetime.
While women may statistically suffer more frequently from eating disorders than men, it's the cultural norm that men can't be openly insecure about their bodies. This makes eating disorders in men difficult to identify and treat.
"Eating disorders are gender-neutral, but they have been routinely characterized as 'women's problems,'" the NEDA explains. "Correcting false impressions that characterize eating disorders as female disorders is necessary to removing stigmas about gender and about eating disorders. By de-stigmatizing eating disorders, everyone will get better access to diagnosis and treatment.
In a recent article in the Chicago Tribune, 19-year-old Alex Levy spoke out about why he hid his disorder: "I never thought I'd have an eating disorder. As a guy, I thought men don't have that. I can't have that. That's what made me hide it."
The Tribune explains that 80 percent of eating disorders in men are thought to go undiagnosed. This startling number shows just how much men need to be more involved in the body-positivity movement and empowered to love themselves as they are.
If you or a loved one is suffering from an eating disorder and are looking for help, you can always reach out to the National Eating Disorders Association's helpline who can talk to you or provide information on how to overcome it.