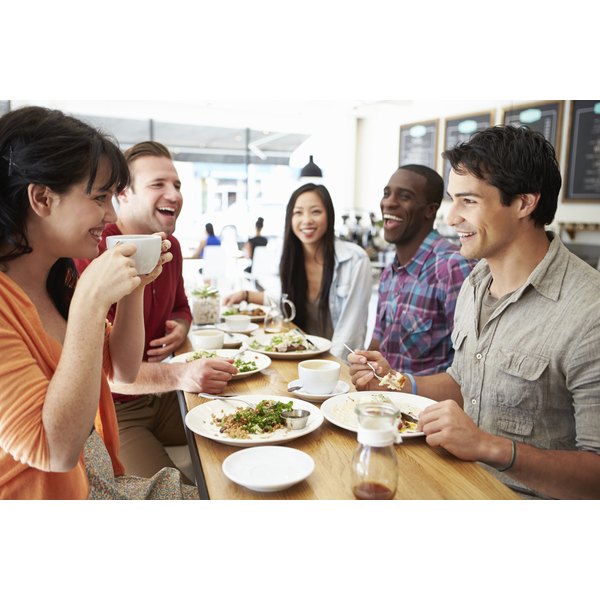 We've known that eating herbs and spices can help promote weight loss. But did you know that who you befriend might also play an important role?
A new study, published in the journal Obesity, suggests that spending time with thin friends may help those who are trying to lose weight do so more effectively — even if they feel more comfortable with similar-weight peers.
"Researchers made the discovery in analyzing a survey of more than 9,300 Americans between the ages of 18 and 65," reports HealthDay. "Overweight people who want to drop weight are less likely to succeed if they only socialize with other overweight people."
The study isn't recommending that we stop hanging out with our fuller-figured friends, however. While there is an association between hanging out with thin friends and losing weight, more research is needed to fully understand the cause-and-effect link.
"What we don't know is what respondents are doing with their social contacts, whether through texting, in person or on social media," says study author Matthew Andersson, assistant professor of sociology at Baylor University. "They might be going out to eat; they might be going to the gym; they might be doing something totally unrelated."
And while we all come in different shapes and sizes, one thing is key: remembering to accept your own body. Doing so can lead to a higher, more positive quality of life. It can even help you lose weight too.