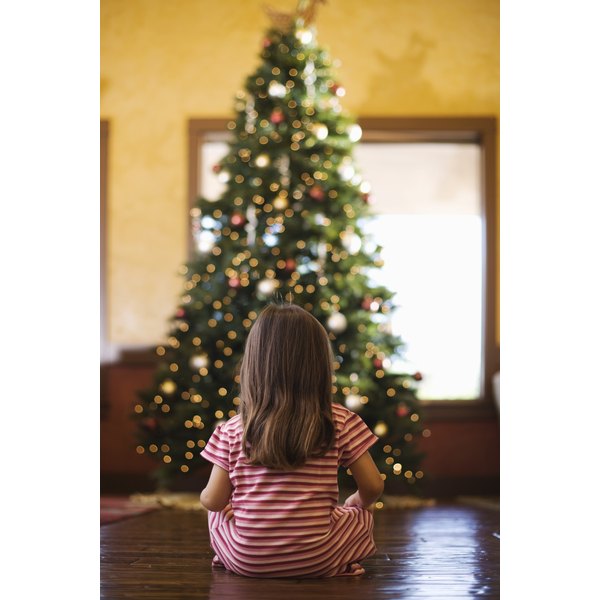 According to the 2010 Census, more than 2 million residents reside in Houston, making it the largest populated city in Texas. For many Houston-area families struggling to make ends meet, there is little-to-no money for Christmas gifts. If you live in Houston, you can 'adopt' one of these children and provide them with Christmas gifts.
The Salvation Army in Houston has an Angel Tree Program that will match you with a child in need. The Angel Tree Program was started in 1979 as a way provide clothing and toys for children. Children wrote their needs on Christmas cards that were adorned with angels. These cards were then hung on a Christmas tree so shoppers could choose one and grant a wish. To participate in this program, visit the Galleria Mall (5085 Westheimer Road), the Willowbrook Mall (2000 Willowbrook Mall) or Memorial City Mall (303 Memorial City) in Houston to find an Angel Tree. Angel Trees are set up at each of these malls during Christmas time. The trees feature paper ornaments -- each with the name of a child, the child's age and gender and the gifts that the child would like for Christmas. Participating is simple -- simply select an ornament from the tree and purchase the gifts listed on the ornament.

Return the gifts along with the ornament to one of the participating malls. The gifts will be taken to the Salvation Army to be organized for delivery in time for Christmas. To protect the privacy of the families participating in the program, children's addresses are never given out. The ornament will have a unique code on it that only the Salvation Army staff can use to match the child with his address. To be further involved with the program, consider placing an Angel Tree in your church or office building. You can let the Salvation Army know how many children your church or office would like to support and they will supply you with the ornaments.

Although Angel Tree is the primary organization that allows a member from the community to 'adopt' a child for Christmas, Houston's Adopt-A-Family program also helps children at Christmas time by allowing members of the community to adopt a family. Contact Houston Children's Charity by calling 713-524-2878 if you'd like to participate. As a sponsor, you become the family's Santa. Purchase gifts for everyone in the family and drop them off at Houston Children's Charity, 230 Westcott, Suite 202, Houston, Texas 77007. Houston Children's Charity will then deliver the gifts to the family in time for Christmas.