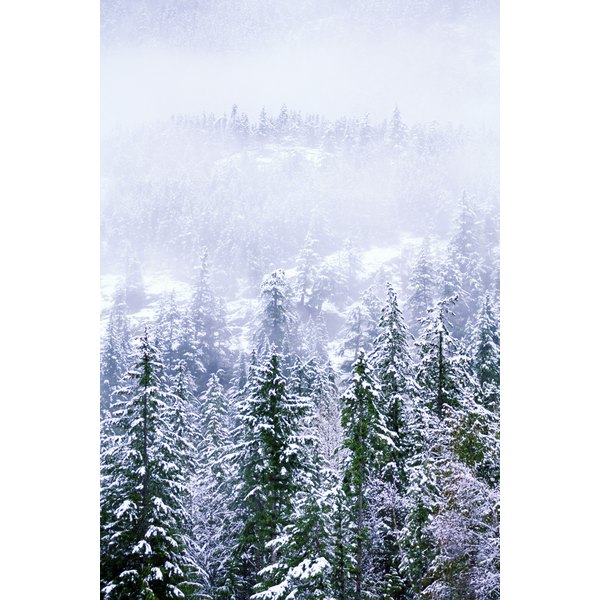 It is nearly impossible to avoid venturing out into the cold during the winter months. The frigid temperatures, wind and dry winter air can cause a painful skin irritation known as windburn. Wind removes the moisture and oils from your skin, leaving the skin chapped, irritated and itchy. Preventing windburn in your toddler is important to ensuring your toddler stays comfortable during the cold winter months.
Pat your child dry after he takes a bath, leaving a light layer of water on his skin. Apply pure petroleum jelly to his skin in a light layer to seal in the moisture on his skin, according to an article on windburn at Guidetohealth.com. If you are averse to using pure petroleum jelly, choose a lotion that is free of dyes, additives and alcohol. This step is the most important in preventing windburn because it draws moisture up through the skin layers and acts as a physical barrier to prevent moisture from escaping the skin according to AskDrSears.com

Apply a layer of sunscreen before venturing outside, even for a short time. While sunscreen will not prevent windburn, it will prevent sunburn, which can occur even on a cloudy winter day. Snow reflects the sun's rays, which can make sunburn even more likely on a cold winter day, according to Dr. Andrew Adesman, chief of developmental and behavioral pediatrics at Cohen Children's Medical Center of New York. Choose a sunscreen that has UVA and UVB protection as well as one that is approved for use on babies and toddlers. Reapply sunscreen about every two hours.

Put mittens, a heavy jacket, hat and a scarf on your child to limit the amount of exposed skin. Apply another layer of petroleum jelly to any exposed areas such as cheeks, nose, forehead, lips and chin. Keep an eye on your child's skin and reapply petroleum jelly if the skin looks dry or irritated.

Nourish your toddler's skin. Preventing windburn in toddlers will be much easier if the skin is already well-nourished. According to AskDrSears.com, your toddler should stay well-hydrated -- drinking about an ounce a day per pound of his body weight. Your toddler should also eat a good amount of seafood to reap the benefits of vitamin A, omega-3 fats and vitamin D, which all nourish the skin. Omega-3 fats are especially helpful as an anti-inflammatory. If your toddler will not eat seafood, supplement with an omega-3 vitamin. Fruits and vegetables that are bright in color -- tomatoes, blueberries and strawberries -- contain what Dr. Sears calls "anti-rust" agents that limit the wear and tear on skin.

Tip

If your toddler experiences windburn, even after prevention efforts, use a gentle skin cleanser and continually apply petroleum jelly to keep the skin moisturized.