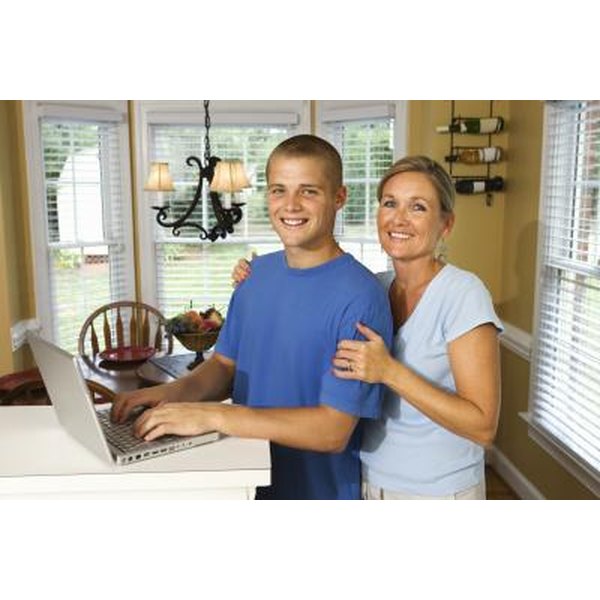 If you want to play a sport in college, don't rely on coaches to find you. Take the initiative and let them know you're interested in their program – and that you've done enough homework to show how you'd be a good fit. A concise letter of introduction can put you on a coach's radar. While there's some flexibility in how you structure the letter, it should include information on your abilities and why you'd be a good fit at the school.
Introduce Yourself
Start the letter by stating your name, what school you go to and when you're scheduled to graduate. Tell the coach what teams you're on at both the school and club level, and what positions you play. This provides the coach with key information for when you'll be entering college, and what role you can potentially fill on his squad.
State Your Case
Tell the coach how you can help his program both on the field and in the classroom. Talk about your top athletic accomplishments – perhaps making an all-tournament team or finishing a race in a state record time. This isn't the time to recite your entire athletic resume, but include information that will make the coach want to find out more about you. Don't neglect the academics. Mentioning your GPA and relevant test scores lets the coach know you'll be able to make it past the admissions department and succeed in college once you get there.
Personalize the Message
Coaches can get hundreds of letters a year from interested student athletes, and it's easy to tell which ones are form letters. Make it clear that you're contacting this particular coach for a reason. Maybe you're a basketball guard whose AAU team plays the same 2-3 zone or a pitcher who admires how the coach has gotten improvement out of the current staff. If one of your former teammates is already a part of the program or you've enjoyed success against current college athletes in the school's conference, it doesn't hurt to mention that as well.
Contact Information
Let the coach know where he can contact you and where he can see you play. For example, if you're playing in a showcase tournament that the coach will likely be attending, let him know where he can find you. Tell the coach how he can contact your coaches – particularly essential if you're writing during a period where the coach is prohibited by reaching out to you directly because of NCAA rules. If you have a more detailed online athlete profile or highlight video available on the web, pass that information along.