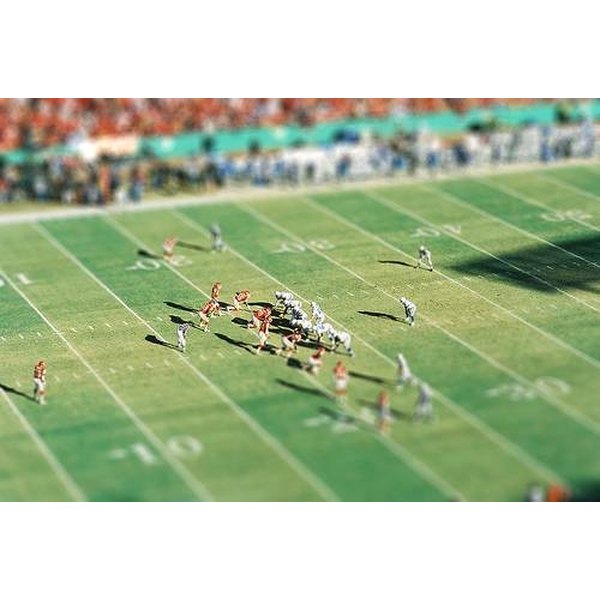 The expansion of semi-professional and professional football in the United States has been a boon for the legal professional. The NFL has been joined by the Arena Football League along with various regional football leagues in recent years, creating the need for well-worded contracts. These contracts are designed to lay down the ground rules for payment, injury settlement and player behavior until employment is terminated. Every pro football team needs to draw up a standard player contract to cover all of the provisions laid out below.
Coordinate with a player's agent as well as the players' union before creating a football contract. An agent may have problems with the wording of standard provisions like pay escalators and injury provisions. Players' unions can lodge protests against teams to protect their members from harmful contractual obligations.
Negotiate a length of contract that will be inserted at the top of the document. In addition to the overall length of the contract, players and teams can include opt-out clauses that allow either side to end the contract.
Break down the annual salary of a football player into individual elements when writing a contract. Start with the base salary of the player, which needs to fit within the team's available budget or salary cap. Include upfront signing bonuses, deferred bonuses and guaranteed money in the contract in clear language to avoid problems in the future.
Detail performance levels and statistics that can escalate a player's salary in a football contract. These pay escalators may kick in when achieving team or league records, continuing a streak of games played and reaching position-specific goals like 100 receptions for a receiver.
Limit the harm caused by a player's irresponsible behavior by including suspension and termination clauses for certain hobbies or activities. Most football teams include prohibition of high-risk activities like motorcycle driving, bungee jumping and extreme sports in contracts to prevent serious injuries.
Cover injury settlement and waiver details in a football contract to protect the team and player from undue financial harm. If a player is injured on the field and requires season or career-ending surgery, the team must pay for care appropriate to the injury. An injury settlement gives the team roster flexibility in case of an injury but covers surgery, medical care and a portion of the total salary for the player.
Ensure players, agents of the players in question and the team president have signed contracts before delivering them to the league office. Each contract is submitted to the league office for approval and filing in case of a contract dispute in the future.