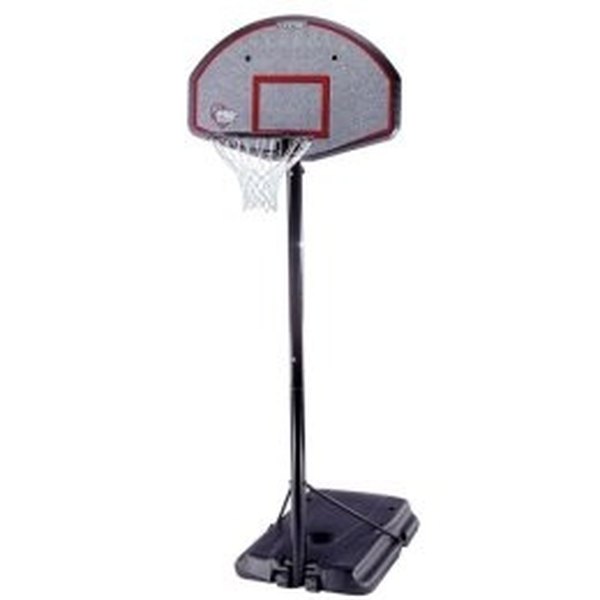 Portable basketball hoops are a good option for people who are renting a home or people who don't want to have a hoop permanently installed. While some people use these hoops during the cold winter months, most people don't. Winterizing portable basketball hoops is necessary, especially in areas where the temperature regularly falls below freezing.
Drain the base. If you use water during the summer months to stabilize the portable hoop, you have to drain this water. Failing to do so can cause the base to crack, as water expands as it freezes. If you want to continue to play basketball, fill the base with sand.
Bring the hoop under cover. Placing the hoop in a covered area such as a barn, carport or storage area is ideal. If this isn't possible, you can cover the whole portable basketball hoop with a tarp secured with bungee cords. Of course, if you plan on using the hoop throughout the winter months, this may not be feasible. If you leave it outdoors, lower the hoop as much as possible. This prevents it from getting damaged due to windy conditions.
Protect the net if you leave the hoop in the open. If you plan on using the hoop, you can cover the hoop and net with a trash bag and secure it with duct tape. If you won't use the hoop during the winter, you should remove the net. In either case, you should ensure that the net is completely dry before you store it or cover it.