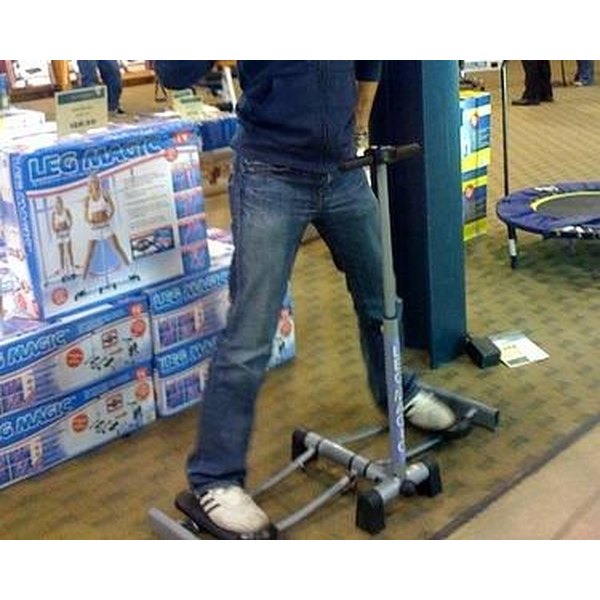 Leg Magic is an exercise device that is designed to target the exerciser's butt and thighs. This popular device involves very simple motions that can be done very safely in the privacy of the consumer's home. Best of all, the Leg Magic machine is very easy to use.
Place your left foot on the left slider and your right foot on the right slider.
Hold on to the handle bars with both of your hands.
Slide your feet in and out.
Make sure that you have great posture when using the Leg Magic machine.