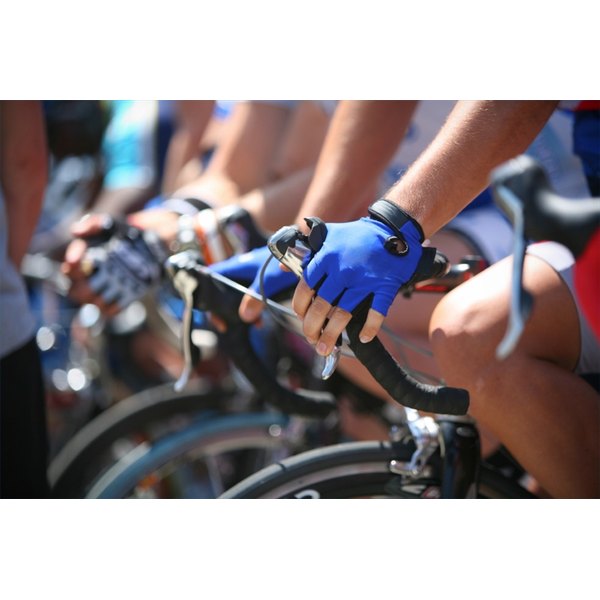 A "century" bike ride is a hundred mile trip-usually with great scenery and fun camaraderie. To fully enjoy it and not have burning thighs, aching shoulders and a sore butt the last 50 miles, here are training tips to get you into shape.
The obvious: have a decent bike, one with at least 12 gears-and 21 is even better. You'll want those low gears in the event of high wind, rain and steep hills.
Go to a bike store and have yourself "fitted" to the bike. The employees will make sure the seat is at the proper height for correct leg extension and the handlebars are at the right distance. You will be doing so much training that you don't want any knee, shoulder or back problems to crop up.
Join a bike group or get some buddies together who want to train. The miles can be really lonely if you do this by yourself. Check local bike shops-they'll know of people who are training.
Build a base of being able to comfortably ride 25 miles at a time, however many weeks it takes you to get to that point. That will give you saddle time so your butt isn't sore and you'll know if you really and truly want to go for a century. From that base, begin your official training:
For the next three months, ride 10 to 15 miles during the week. You can do it before work, after work-or even TO work! Alternate fast miles with slow miles. Find some hills to ride. Go for a mountain bike ride, which can be much steeper and harder than road riding-great aerobic training! On the weekends, do your longer ride. Here's a breakdown: Weeks 1 & 2: 25 miles Weeks 3 & 4: 35 miles Week 4: 45 miles Week 5: 50 miles Week 6: 50 to 55 miles Week 7: 55 to 60 miles Week 8: 65 miles Week 9: 70 miles Week 10: 75 miles Week 11: 80 to 85 miles Week 12: The Century, 100 miles!
Pay attention to what your comfortable pace is (it's called "spinning)," pedaling in a steady rhythm without straining. See what your computer / speedometer says your average speed it-you'll need this knowledge to go faster to train AND to know how to pace yourself on the day of the big ride.
Ride in the wind and rain-for you might be riding in those conditions on the day of the century. Training in terrible weather is a great psychological boost, even if you're miserable at the time.
Practice changing a flat tire and putting a chain back on that slipped off.