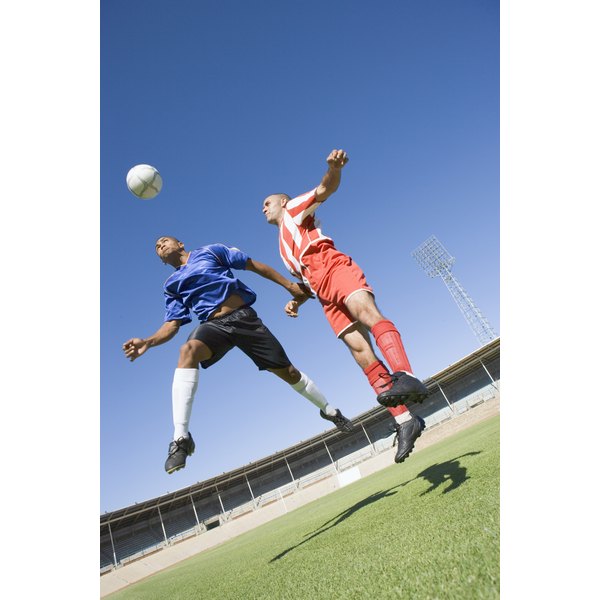 College soccer gives student athletes the opportunity to work toward a degree while they compete in an increasingly popular sport. Intercollegiate college soccer enjoys not only a high level of play but of coaching as well. Professional soccer leagues for both men and women hold an annual draft, where they choose the best players from American college or university soccer teams.
University of North Carolina
The University of North Carolina Lady Tar Heels have won 19 NCCA championships under head coach Anson Dorrance, who took over the program in 1979. A number of North Carolina players have been first-round picks in the Women's Professional Soccer League's draft, including Allie Long of the Washington Freedom.
North Carolina men won the NCAA championship in 2001. Between 2000 and 2010, the NCAA ranked them No. 1 among the nation's men's soccer teams three times. North Carolina alums include Dax McCarty of the United States National Soccer Team. Elmar Bolowich has coached the men's team since 1989.
Wake Forest
The Wake Forest's Demon Deacons men's soccer team has produced a number of professional players. On opening day of the 2010 season, 13 former Wake Forest players were on professional league rosters. Between 2007 and 2009, the Demon Deacons won three straight NCAA championships. The National Soccer Coaches Association of America named Wake Forest head coach Jay Vidovich its Coach of the Year in 2007 and 2008.
The Wake Forest Lady Demon Deacons women's soccer team has made 12 straight NCAA tournament appearances. Alums include Kaley Fountain, who represented the United States at the Under 20 World Cup finals in 2008.
UC-Santa Barbara
The University of California, Santa Barbara's Gauchos men's soccer team won the NCAA championship in 2006. Alumni include 14 players on professional teams in 2010. Head coach Tom Vom Steeg is a two-time National Soccer Coaches Association of America Coach of the Year. In 2008, he was inducted into California Community Colleges Coaches Hall of Fame.
The Lady Gauchos appeared in the 2008 NCAA tournament and won the Big West Conference title in 2008. Tim Stumpf has been head coach since 1999.