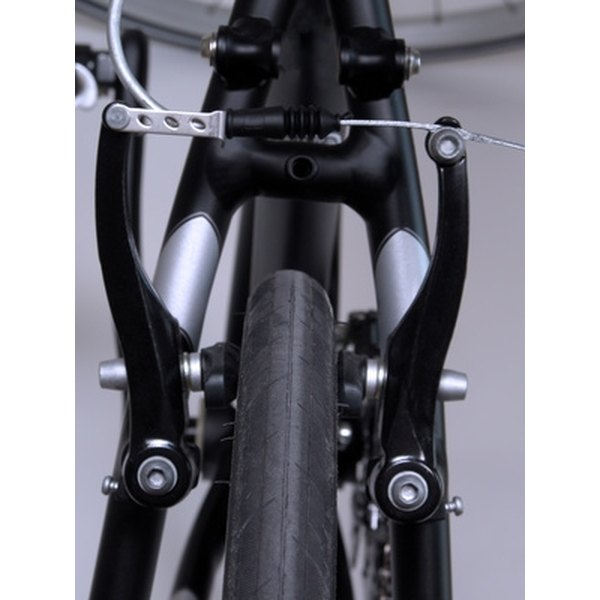 To stop a Roadmaster bicycle correctly, it is important you tighten the brakes. Pacific Cycle, the manufacturer of Roadmaster bicycles, suggests you adjust the brakes frequently. Correctly tightened brakes ensure a much safer ride. Tightening the brakes requires only a few tools and about one hour. Roadmaster bicycles come equipped with either one or two hand-operated brakes. These handbrakes control the front and rear brakes. The left handbrake lever controls the front linear-pull brakes; the right lever controls the rear linear-pull brakes.
Check the brake cables to see if they are connected properly to the hand brake levers. If the cables are disconnected, reinstall the cable where it became loose or purchase a new cable.
Find the cable-adjusting-barrel. This is the bolt on the hand brake with the cable attached. Adjust the tension of the cable-adjusting-barrel to allow the cable to move freely. This is accomplished by turning the cable-adjusting-barrel toward you while sitting on the bike.
Squeeze the brake with your hand until both brake pads contact the wheel rim firmly.
Adjust the brake pads, if needed. Use a screwdriver or wrench to loosen the brake pads, center them and tighten the screw. The brake pads should sit on the center of the wheel rim when you squeeze the hand-brake lever.
Loosen the cable pinch bolt using a wrench. The cable pinch bolt is on the right side of the cable arm. It is the bolt next to the rubber boot.
Pull on the metal wire with your hand. Tighten the cable pinch bolt using a wrench. Squeeze your hand; the brake lever should feel quite snug.
Tighten the cable-adjusting-barrel with your hand by turning the barrel away from you. Squeeze the brake lever; the brakes should engage one quarter to one third of the way to the handlebars.