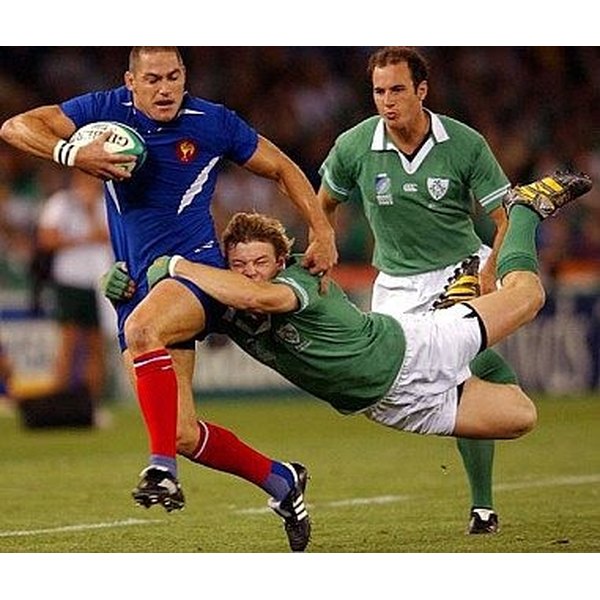 Rugby is one of the most popular sports in the world. However in the United States few people have seen the sport, and even fewer have played it. This can make it difficult to start a team. However by knowing the correct steps to take some of the pitfalls can be avoided.
Begin recruiting players. Get in contact with local colleges with rugby programs to see if they have alumni that you can contact. Put up fliers and try to get public service announcements on the radio. Go and ask a gym if you can set up a table and talk to people in the gym.
Once you have the beginnings of a team you will want to get some basic organizational structure. Go online and apply for a Employer Identification Number. While you are online it would be a good idea to set up a team webpage that you can use for recruiting more players, informing your current players, and trying to lure sponsors. (More on that in a minute). Also a team meeting to establish by-laws and elect officers would be appropriate at this time.
Next you will need some money. If you are willing to front the cash thats great, but the better option is to get a sponsor (or 10). You will need to offer the sponsor something to make it worth their while. Ads on your website, a sign at the field, their name on the jersey. Something needs to be offered as you probably arent going to get any handouts.
Once you have a few hundred dollars there are some things you need to apply for. The first is to open a bank account as a business under the name of your club. Next apply for incorporation in your start. This will keep your founders and officers from being liable for any club debt or legal issues. Next you will want to apply for non profit tax exempt status. This can be handy when attempting to secure larger sponsorships, as well as saving money on club taxes and purchases.
Now it's time to start practice. Find a coach if you can or have someone start taking coaching classes. But do you best to get the most out of each practice and gel as a team. You will need to contact the rugby union that is local to you and see if they have anything in particular you need to do to join them and become a member. Once a member of the union they will work with you to set schedules and get referees and other various things.
Through out the entire process keep recruiting members and getting sponsorships. You will need to start thinking about buying uniforms and goal post pads soon.