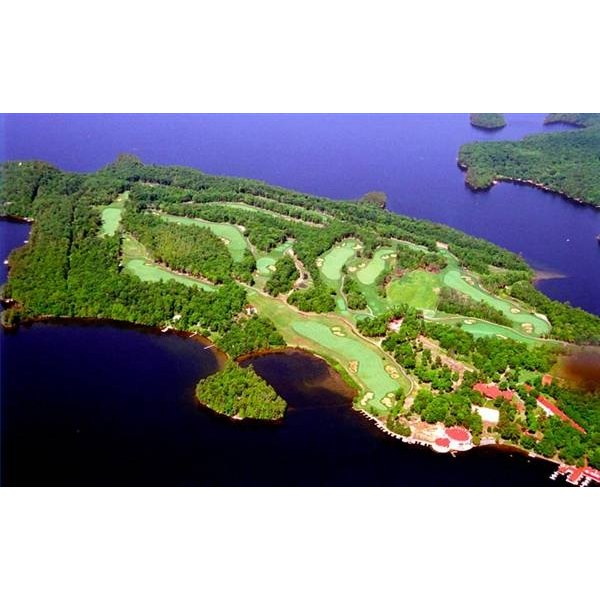 Golf is one of the fastest-growing sports in the world and golf courses have been popping up all over, with more then 16,000 courses in the United States alone. American golfers spend more than $15 billion per year on course fees, clubs and other merchandise, making a functioning golf course a possibly lucrative business opportunity. Yet starting a golf course takes a lot of time, money and care before it begins to really pay off. However, for those passionate about the sport of golf, it can be an incredibly rewarding business venture, both monetarily and personally.
Before raising money, buying land or really investing in your own golf course, put together a business plan which will assess all the advantages and possible pitfalls. This will help you find out how much it is going to cost, how much money you will make back and how to target clients while warding off competitors. This type of planning also helps to preemptively stop problems and hazards in the future.
Build your golf course in a good location. Technically all you need is enough land to allow for 18 holes to be constructed, but how can your golf course stand out from the other thousands of golf courses around the country? Can it be built in a unique area, overlooking a city or the ocean? Should it be built in a place where there currently are no golf courses? This should all be taken into account when buying land.
Hire a golf course architectural firm or landscapers who have designed golf courses previously and know what they are doing. Golf courses shouldn't be terribly challenging but shouldn't be easy, either. They should offer a unique challenge for those playing the course and reveal beautiful scenery of the land itself, in hopes of rebuking the "good walk spoiled" for so-so golfers.
Invest in manpower and equipment to run the golf course. After construction, it is going to take some time for the grass to grow properly. And once the golf course has opened, it is a full-time, multi-person job to ensure the grass continues to grow and prosper so that it doesn't die.
Maintain the course and hold tournaments so you attract more people and can build a clientele. With a fun and beautiful course, golfers in the area will be sure to come back as long as they have a good experience. Time and money will need to be invested initially, but creating this experience for your golfers will pay off in the end.