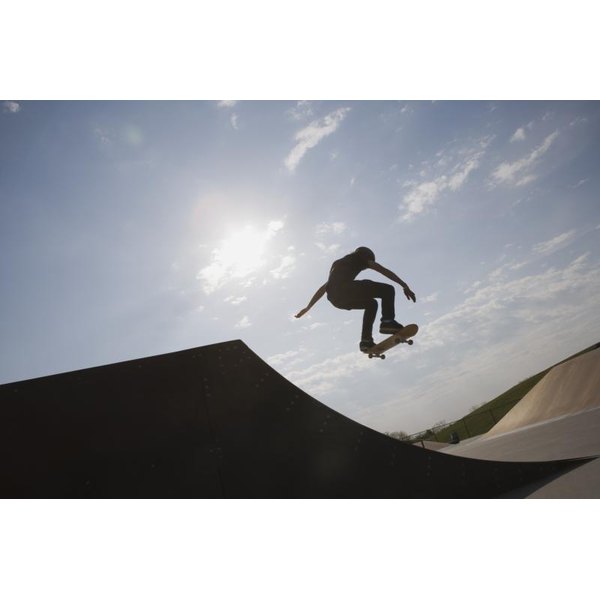 Element, formed in 1992 and based in California, produces high-quality skateboards and accessories. The company's image focuses on simple, clean lined graphics and a diverse line of products from environmentally friendly boards to decks manufactured with internal air chambers. Element sponsors riders through its amateur and professional team support. Team members may qualify for product discounts, complimentary stickers and merchandise or monetary compensation based on level awarded by the team manager.
Step 1
Write a resume that includes a profile of your riding abilities, achievements and contributions to the industry and community. Include contact information and references. In a cover letter, explain the purpose of your sponsorship solicitation, goals and reason you choose Element products over competitors.
Step 2
Shoot and edit a video featuring yourself riding local events and parks, interviewing riders, hyping Element products or competing. The goal is to show the team manager you will be a positive representative for the company.
Step 3
Take photos of yourself using Element products and wearing brand apparel. Show the company that you are a loyal customer who deserves a sponsorship.
Step 4
Compile and send a packet including a resume and cover letter, photos and a video to: Element Skateboards, c/o Marketing, 121 Waterworks Way, Suite 100, Irvine, California 92618. Follow up with a team manger by phone or email.
Step 5
Develop relationships with industry representatives. Use social networking sites to connect with Element and other up-and-coming riders. Attend sponsored events, competitions, skate camps and open houses. Introduce yourself to Element's team manger and staff, and send them regular updates of your program and competition results. The goal is for company representatives to learn and recognize your name.
Step 6
Write your own blog based around skateboarding. Update often and include pictures and video of yourself and your skating community. Gather a following and send links to your blog in Element correspondence.