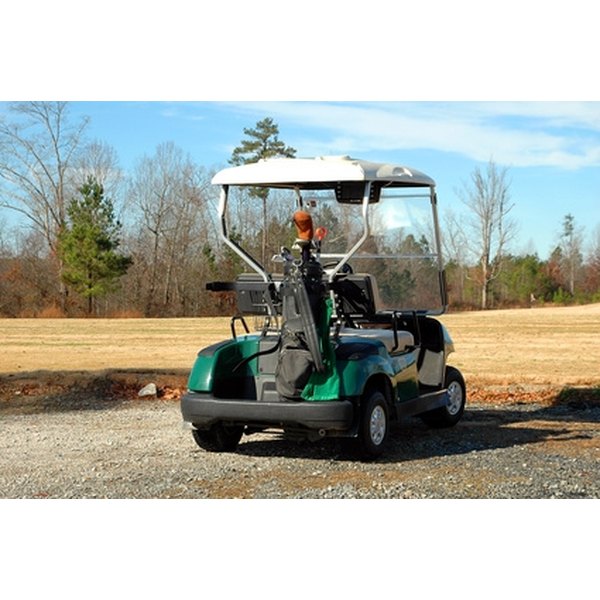 E-Z-Go electric golf carts have become the most often used mode of transportation on many golf courses around the world. These carts are used to move players and equipment around the course at around 10 mph, but this may not be fast enough for some players during a four-hour round. You can speed up your cart if you own one, or a cart on the course, with just a few simple methods.
Clean your cart to be sure that it is working most efficiently. Be sure to clear the wheel wells, the working engine parts and the outside of the cart with a hose and soapy water.
Remove any unnecessary pieces from the cart to be sure that it is at its lightest to move its fastest.
Add larger tires to the cart. This will allow it to move faster and cover more ground while using the same revolutions per minute.
Adjust the governor to remove the speed restriction. The governor is the T-shaped metal rod within the engine and can be adjusted by being fastened toward the cylindrical carburetors with duct tape or a rubber band.