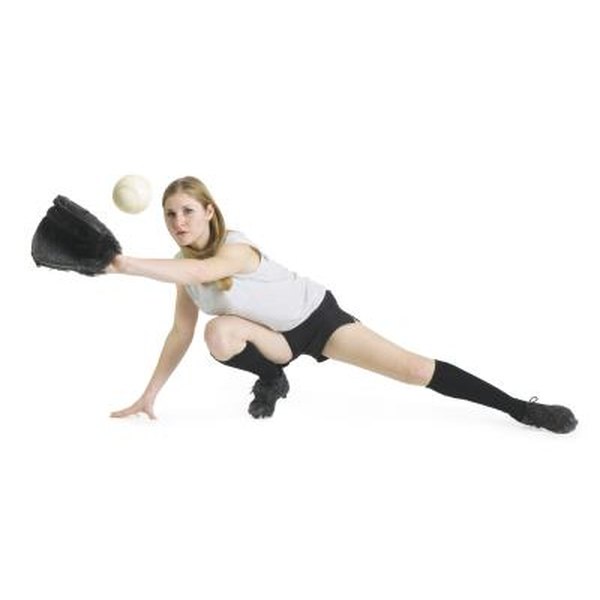 There aren't many differences between softball gloves used for slow pitch or fast pitch softball. A glove that's used for a casual family slow pitch game over Memorial Day weekend can be used that following Tuesday for a competitive high school fast pitch playoff contest, since both are designed to catch the same-size ball. However, some players may prefer to select gloves with different attributes based on what their primary game is.
Minor Differences
While glove companies sometimes market their products for one version of the game or another, most softball gloves can be used regardless of how the pitches arrive at the plate. Slow pitch softball tends to feature more fly balls, so the gloves have deeper pockets designed to keep the ball from slipping out. Fast pitch usually has more strikeouts and ground balls, so an infielder's glove, in particular, needs to be small enough that the fielder can get the ball out quickly.
Catcher's Mitt Is Key
Catcher is the one position in softball where the needs for fast pitch gloves are very different from slow pitch. In slow pitch softball, the catcher's role is limited to tossing balls back to the pitcher and making the occasional play at the plate, so any glove is fine. However, a padded catcher's mitt is essential for fast pitch softball to avoid injured fingers and bruised palms brought on by the offerings a talented pitcher can fire toward the plate.