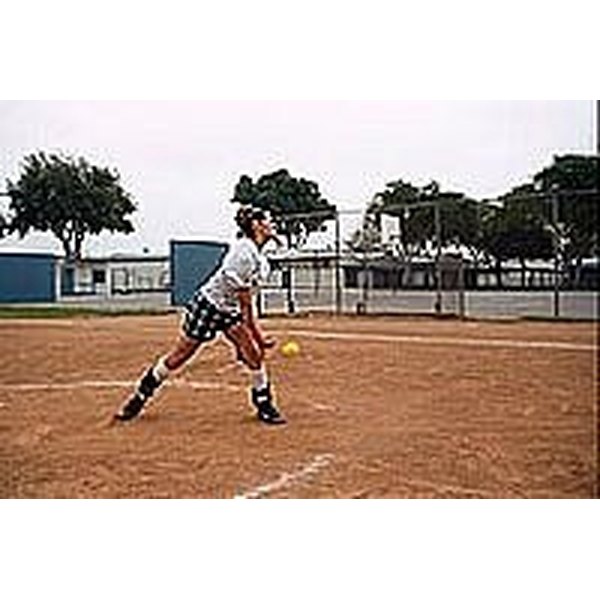 In softball, you can choose between playing fast or slow pitch. Slow pitch differs in that it usually yields more hitting during a game than fast pitch. The task then becomes how to manipulate the ball to throw off the hitter.
Remember that the biggest goal of slow pitch is to put the ball where the batter won't be able to make solid contact with it. She may hit it, but you should try to make it so she won't be able to hit it where she'd like to hit it.
Watch the height of your pitch. You have to keep it between 6 to 12 feet off the ground. Higher or lower is considered an illegal pitch. This gives you a wide range of arc for your pitch that you can use to throw off the timing of the batter.
Hold the ball out in front of you.
Swing the pitching arm back. Then on the forward swing, once it passes the hip, deliver the ball, palm up, and release it.
Consider stepping forward or backward as needed. This is permitted as long as the pivot foot is in contact with the pitcher's plate until the ball is released.