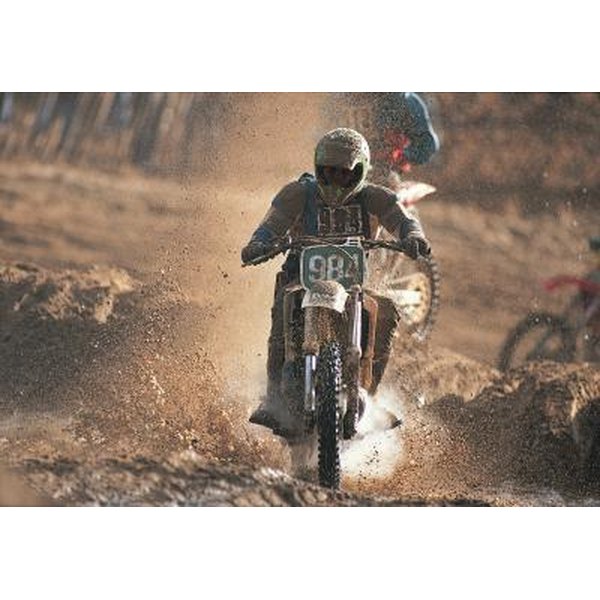 Picking an appropriately-sized dirt bike allows for safer and more comfortable rides. The height of the seat on a dirt bike primarily is determined by the bike's engine size. The more powerful the engine on the bike, the taller the seat height. Selecting a bike that's too large or powerful for your riding abilities can lead to difficulty handling the bike. Therefore, to find the right bike for you, consider not just your height and weight, but also your skill level.
Finding the Right Size
Beginners do best with a smaller and less powerful bike, which allows for greater control. You should be able to put both feet on the ground as you build confidence The height of the bike's seat is partly dependent on the wheel size. Children ages 5 or younger do best with 50 cc engine bikes. As a general guide, children up to the age of 10 and who are under 5 feet tall typically need a 90 cc or 110 cc bike. Children and adults who range from 5 feet to 5 feet, 3 inches need a 125 cc bike, while adults who are 5 feet, 5 inches to 5 feet, 8 inches need a bike with about a 230 cc engine. Most riders over 5 feet, 8 inches need either a 250 cc or 450 cc bike. You may need to pick a more powerful bike than your height dictates if you're carrying excess weight. As your skill improves, you can opt for a more powerful bike. Advanced riders often opt for larger, more powerful bikes that only allow them to plant one foot at a time.