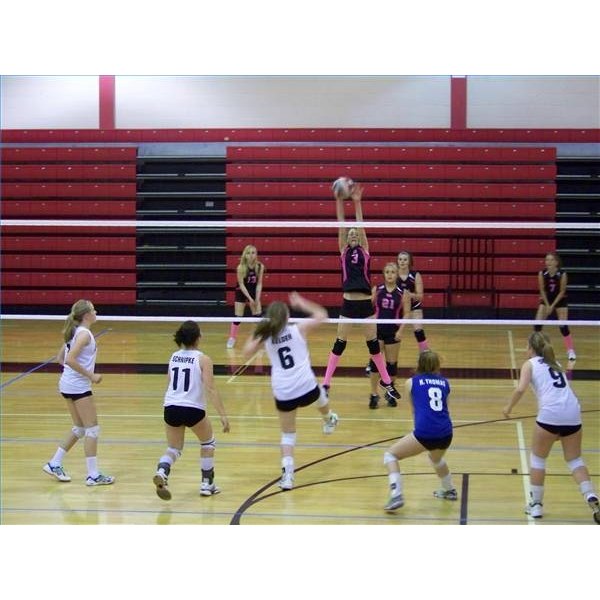 Setting up a backyard or park volleyball court is not a difficult task, but does require specific measuring of the play area before setting posts. Volleyball posts are also referred to as "standards" can be set up permanently, or in a portable manner. The same measurements and process are used to set up volleyball posts for a sand or grassy area court.
Measure the volleyball court play area. The recommended play area should measure 60 feet by 30 feet. The volleyball net will cross the court in the middle, separating the play area into two 15 feet sections.
Line the court with the chosen boundary markers. If using rope, lay the rope along the exterior play area, and secure into place with a tent stakes. If using spray paint, spray in a straight line along the exterior court play area. Add a line separating the court into two 15 foot sections, the net will hang directly above this center play line.
Dig a hole five inches to the outside of the center play line on each side of the court. The hole must be deep enough for the five-gallon bucket to sit inside of it without creating an obstacle near the play area. The bucket rim should be level with the ground, and not stick out.
Fill the bucket with Quickrete and water; follow the concrete bag instructions for mixing. Put a volleyball post inside the middle of each bucket. Let the pole stand in the concrete mix overnight in a dry area.
Tie the pole to a stationary pole, or wall hook to make sure the pole remains straight while the concrete hardens. Place the volleyball net onto the poles by following net packaging instructions. Place the buckets with the poles into the ground.