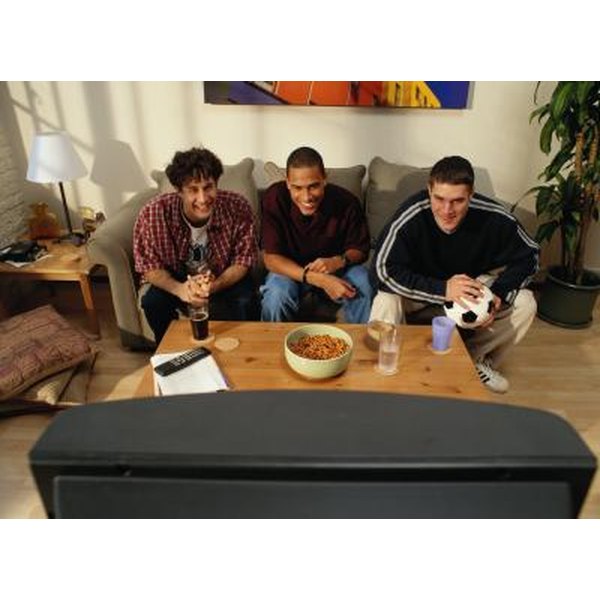 If you want to set up a football pool but don't want to worry about fantasy statistics, a "suicide" pool can put you in the game. It covers the regular NFL season from week 1 through Week 17, if players last that long. Some general knowledge about NFL teams gives you a better chance of making educated picks each week, but some suicide pool winners pick teams just by chance. This pool is fun and easy to run, so gather your friends and get ready for kick-off.
Step 1
Set up an e-mail list to communicate with your pool participants. The more players you can bring into your pool, the more exciting it becomes.
Step 2
Send your players a list of all the match-ups for each particular week. Your players can also view the game schedule at NFL.com. This gives everyone a chance to consider which teams they can pick for that week.
Step 3
Have your players e-mail you their pick for the team they think can win its game that week. More than one player can choose the same team, and the players need not worry about scores or point spreads; the team needs only to win the game. Picks must be submitted before the first game of the week takes place. This may be on a Thursday night or a Sunday afternoon.
Step 4
Send an e-mail to the group listing everyone's picks for that week. Wait to do this after all the picks have arrived.
Step 5
Review the results after the games. This should be done on Tuesday, since the Monday night game would be the last game each week. The players who chose winning teams advance in the pool to the next week. Players who chose losing teams have taken a "suicide dive" and are eliminated from the competition.
Step 6
Have your players pick their teams for the following week. Here's the rub: Once they have chosen a team in the pool, they cannot choose that team again for the rest of the season. As a result, each week your players have fewer teams available, making the picks more difficult.
Step 7
Continue making team picks each week. As the choices narrow, more players take the "suicide dive," and fewer players remain in the game. The player (or players) lasting the longest wins the suicide football pool.