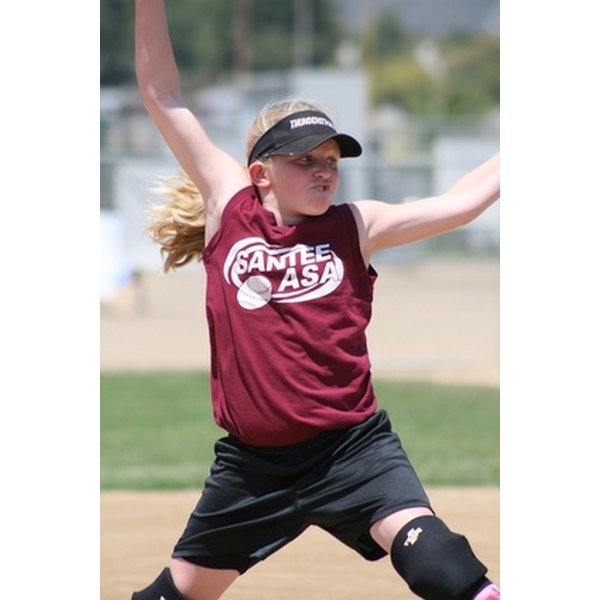 Little League International, based in Williamsport, Pennsylvania, is best known for its youth baseball programs, but the organization also has an extensive girls' softball program. Little League provides a worldwide softball organization with softball offerings that begin at age five and go through age 18. The rules that govern the Little League softball program are set by the governing body in Williamsport.
Age Requirements
Little League softball organizes its divisions by age, with some overlap to allow players of different skill levels to play with players at a similar level. A player's age for the season is determined as of January 1 of that year.
The Tee Ball division is for beginning younger players (age five to six), while the Minor division is available for players age seven to 11. The Major division is the one commonly referred to as "Little League" and is open to players age nine to 12. The Junior division is an option for 13- and 14-year-olds, while 13- to 16-year-olds can play in the Senior division. The oldest age group is Big League, which includes players who are 16 to 18.
International Tournaments
Little League has international tournaments that allow all-star teams from each league to work towards participation in the Little League Softball World Series. Tournaments are available at the Major, Junior, Senior and Big League levels. In order to participate, players must live within the fixed geographical boundaries of the league for which they play, and must be of the appropriate age for that division.
Playing Field
The playing field dimensions are fairly standardized for all the divisions of Little League softball. All divisions play on a standard softball diamond with 60-foot baselines, though the Tee Ball group has the option of shortening that to 50 feet. When pitching begins at the Minor division, the pitcher throws from 35 feet away from home plate. Beginning in the Major division, and clear through Big League, the pitching circle is 60 feet from home plate.
Breakaway Bases
Little League softball mandates that first, second and third base be disengage-able. Since the safety of its players is paramount, this rule was put in place worldwide beginning with the 2008 season to reduce injury as a player sliding into a base with a large amount of force will now cause the base to break away to decrease resistance.