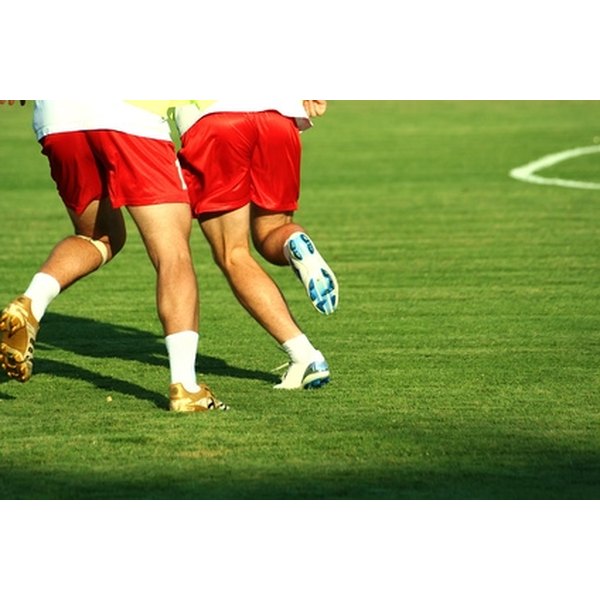 Germany is one of the most successful nations in the history of world soccer. The national team has won the FIFA World Cup three times and appeared in the final a remarkable seven times in total. Germany is also three-time European champion. Their success is built largely on the quality of the Bundesliga, the national championship of the country. The Bundesliga is the world's most profitable league and features world famous clubs such as Bayern Munich, Borussia Dortmund and SV Hamburg.
The Bundesliga
The Bundesliga is a competition played under the FIFA Rules of the Game. It is a two-tier league system created in 1962 as the elite professional competition of German soccer. The top division features 18 teams who play each other home and away over the course of a season. Three points are given for a win, one for a draw and none for a loss. The winner is the team with the most points at the end of the season; there are no playoffs. If two teams are tied on points, goal difference decides who finishes higher. The top three teams qualify for the UEFA Champion's League for the following season while the next three clubs may qualify for the UEFA Europa League tournament. The bottom three clubs are relegated and replaced by the top three clubs from the second league, known as the 2. Bundesliga.
Bundesliga Restrictions
Teams require a license to play in the Bundesliga. To obtain this they must meet quite stringent financial requirements. Loss-making or heavily indebted clubs may face expulsion from the league. There are also requirements as to the number of foreign players clubs can use in games. While there are no restrictions on players from European Union (EU) countries, clubs may only include 5 non-EU players in their match-day squads of 18. Seven substitutes are allowed on the bench, but only three may be used.
50+1 Rule
One rule that sets the Bundesliga apart from most other soccer leagues is the "50+1 Rule." This requires all clubs to be at least 51 percent owned by members. This means that outside investors cannot take control of a club and fully privatize it. The rule is designed to maintain the link between the clubs, their members and the communities they play in. It also exists to prevent the league being distorted and dominated by the success of one club bankrolled by a billionaire investor. The only exception to this rule are clubs founded by private companies such as Wolfsburg (Volkswagen).