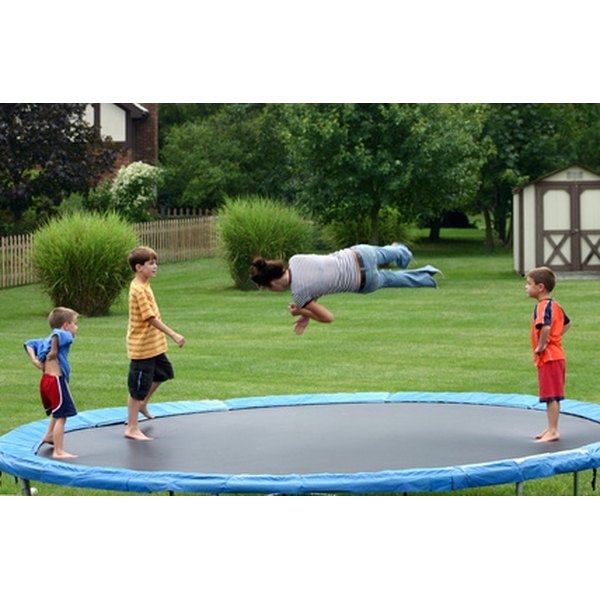 A trampoline is an excellent piece of physical fitness equipment that can bring hours of fun and heart-pumping exercise into your life. Trampolines tend to be expensive and require special care. To keep your trampoline in peak condition and maintain optimum bounce, keep a watchful eye on the springs. Trampolines that are kept outdoors are especially prone to developing rust from dew and rainfall. Remove rust from your trampoline springs with an easy remedy found right in your own kitchen.
Carefully inspect all of the springs on your trampoline. If you notice even the smallest onslaught of rust, mark the spring with a piece of red electrical tape.
In a small bowl, combine ½ cup of salt with the juice of two limes. Mix until a paste is formed.
Using a small wooden tongue depressor, apply the paste directly to the rust spots.
Leave the mixture on the rust spots for two to three hours.
Use an old toothbrush to scrub away the mixture and the rust.
Rinse the springs with a garden hose fitted with a sprayer.
Dry the springs with a cotton towel.
Apply petroleum jelly to the springs to keep them lubricated, which will prevent rust from re-forming.