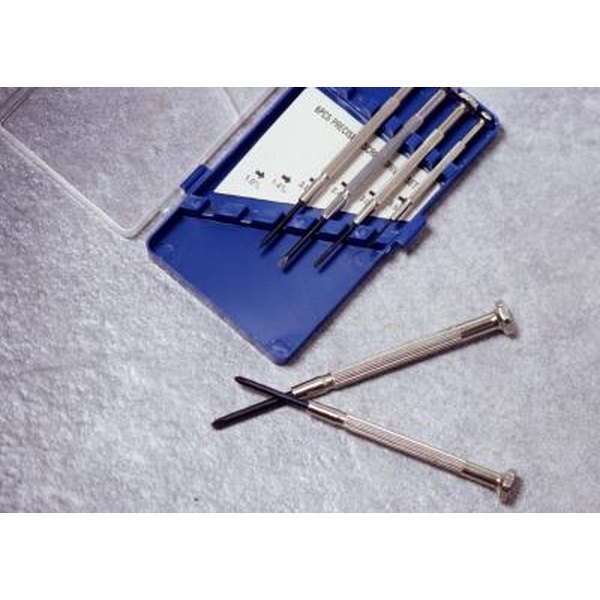 Polar uses watch batteries in both their watches and their heart rate monitor straps. Polar recommends that you send the product back to them to replace the battery. If you prefer to do it yourself to avoid the wait and expense, be warned that there are cases when you may be better off leaving it up to the professionals instead of doing it yourself. For example, you might not put the water-resistant seal back in place correctly, exposing the watch to sweat and rain. Some belt models are even sealed and cannot be opened at all.
Step 1
Pop the back off the watch to expose the battery. Use a small screwdriver to unscrew four screws. If you don't see screws, wedge a knife into the space between the back and the body of the watch. Be careful to note the location of any seals, since you'll need to replace them when you reattach the back.
Step 2
Note the numbers on the back of the battery. You'll need this to buy a new one that's the right size. Do not take out the old battery until you have a new one in hand. Otherwise, you could forget how the metal contact on the back of the battery fits back in.
Step 3
Insert a pin, paper clip or narrow screwdriver into the semicircular opening adjacent to the battery. Inside is a latch that releases the metal battery cover. Release the latch to pop off the metal contact piece.