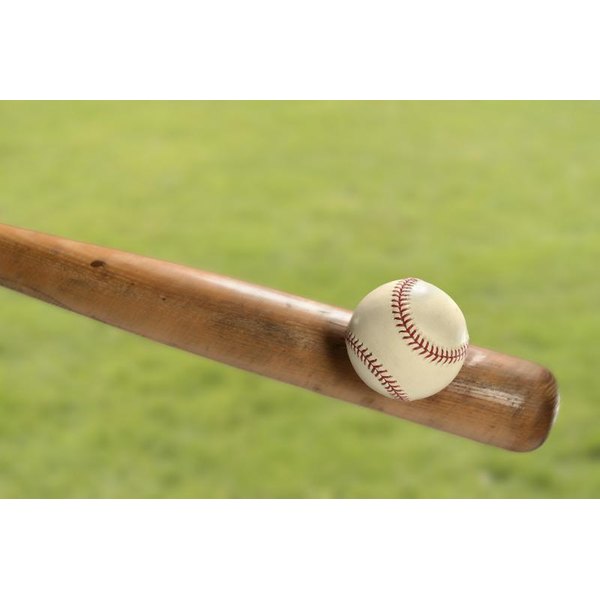 George Brett's fury could be felt by the crowd as he charged out of the dugout in Yankee Stadium. The Pine Tar Incident of 1983 saw the hall of famer belt a go-ahead home run in the ninth inning, only to be called out because there was too much pine tar on his bat. But if he had some rubbing alcohol, maybe the drama could have been avoided.
Rags, Rubbing Alchol and a Bone
Soften the pine tar with heat. Soak a rag in hot water and wipe down the handle of the bat, removing a bit of tar in the process. Wet a rag with rubbing alcohol and rub the handle of the bat. Do not rub back and forth; only stroke in one direction toward the handle. Once the tar is removed, wipe the bat down with a dry rag to remove any wetness; liquid will degrade a wooden bat. Apply pressure to a wooden bat with the long edge of a meat bone or another bat and stroke toward the barrel, restoring compact hardness.