Plantar Fasciitis is a condition of the foot that can cause extreme pain and discomfort. The thick connective tissue that supports the arch of the foot becomes inflamed due to falling arches, excessive running or walking, obesity, walking on hard surfaces, or poorly fitting shoes.
I have suffered from this condition for years. Here are some tips based on physician's advice and my own experience for relieving the pain of Plantar Fasciitis and preventing future flare-ups.
Rest is the most important way to relieve the pain from Plantar Fasciitis. Stay off your feet for a few days if possible. Avoid excessive walking or weight-bearing exercise.
Apply ice to the foot several times a day, for at least 10 minutes per session. The best time is first thing in the morning when you first get out of bed when pain is at its worst because the Plantar Fasciia has shortened and tightened during the night when your foot was relaxed in a forward position. Apply ice also after walking or exercising, and before bed.
The most comfortable and convenient way to apply ice is to sit in a chair or on a couch, with your feet on the floor so that your knees are at a 90 degree angle. Place a soft gel ice pack under your heel and rest your foot on the ice pack. You can also put a bottle of water in the freezer, and once it is frozen solid, roll your foot back and forth over the bottle to apply the ice to your foot.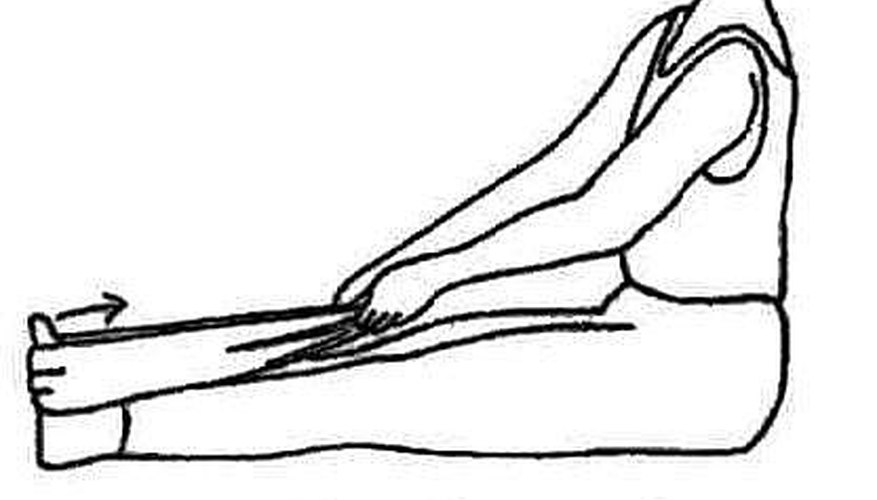 Stretching will also help ease the pain. Sit on the floor with your legs straight out in front of you. Flex your feet, and wrap a towel, belt, strap, or piece of rope around the balls of your feet and pull your foot back towards your body. You will feel the stretch in your foot and in your hamstrings and calves.
You can also do this hamstring and Achilles stretch by facing a wall and leaning towards it so that you feel a slight stretch from your heel and up the back of your legs.
Use a tennis ball to massage your heel and the arch of your foot. Sit in a chair or on a couch with your feet on the floor and your knees bent at a 90 degree angle. Place a tennis ball under your foot and gently roll it around in all directions, massaging the tissue.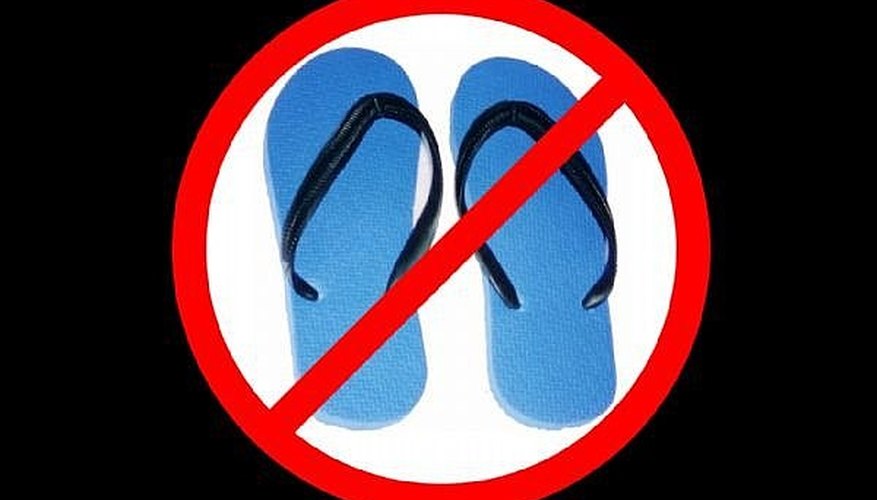 Wear supportive shoes, and avoid flip-flops. Podiatrists often call Plantar Fasciitis "flip-flop disease."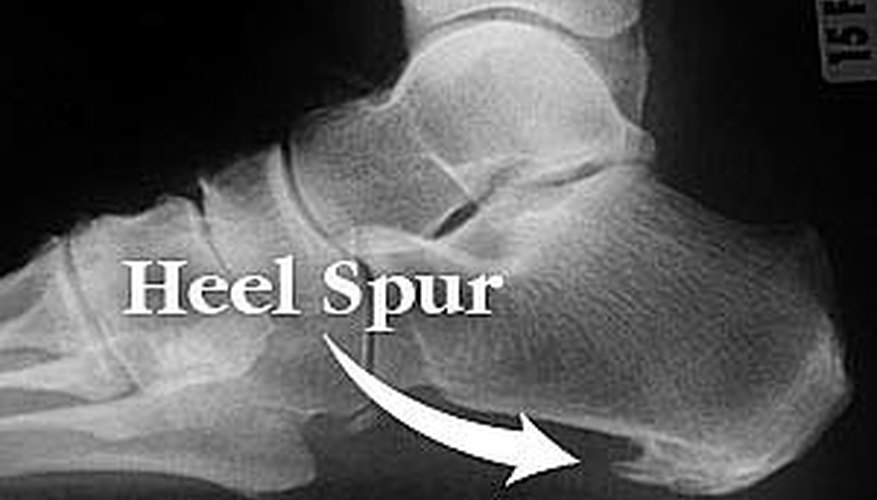 Sometimes, Plantar Fasciitis can develop into a bone spur (also called a heel spur). As the Plantar Fasciia pulls away from the heel bone, the body reacts by filling in that space by growing bone. The result is a sharp, thorn-like bone spur. The bone spur is the result of the inflammation, not the cause of your pain. The key to pain relief is addressing the inflamed area of the Plantar Fasciitis.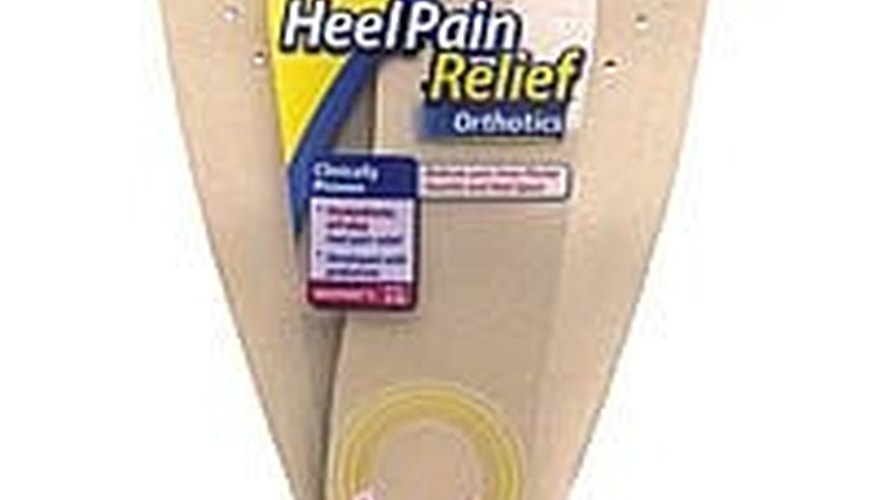 Try this trick. Purchase some Dr. Scholl's Heel Spur inserts and use them in all your shoes. (They cost about $7 a pair.) Take pair of scissors and cut a hole in the area of the heel pad where your pain is the worst. You will create a "donut" shaped hole in the heel pad. This hole will prevent any pressure from being placed on the most sensitive spot, or bone spur, if you have one.
If pain persists for a long period of time, or becomes severe, see your doctor. He may prescribe an anti-inflammatory drug such as Cortisone or Prednisone. Cortisone shots can be given in the Plantar Fasciia for immediate relief. Your doctor may also prescribe a splint to wear at night that holds the foot in a flexed position.
Tip
Resting, icing, and stretching the Plantar Fasciitis usually brings relief. You may have flare-ups for the rest of your life. Learn how to prevent the pain by understanding the onset of pain, and taking necessary precautions to prevent pain from getting worse. (Limiting exercise, etc.)
Warning
If pain is severe, see your physician immediately.