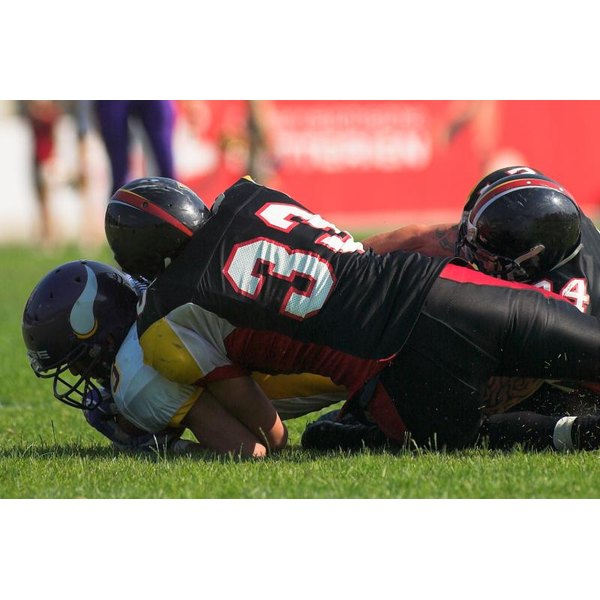 Made of white or yellow gold and studded with diamonds and other gems, the coveted Super Bowl ring represents persistence and sacrifice in pursuit of professional football superiority. The 53 players on the winning team's roster always get rings, but the NFL pays for 70 -- leaving at least 17 more rings. Typically, the owner and coaching staff get rings, along with other key team personnel. While referees and the members of the losing team also get rings, the rings received by the winning team's players are considered the real Super Bowl rings.
The Bling's the Thing
The team owner has full discretion over who gets rings, and can order additional rings if necessary, although they won't be paid for by the NFL. "I don't buy expensive jewelry. I say if you're going to wear expensive jewelry you earn it," said Seattle Seahawks cornerback Richard Sherman after the team's ring ceremony in 2014. In addition to the official rings made for the winning team, the company creating the rings also makes at least one additional piece for display at the NFL Hall of Fame. The display ring is considered a replica, while the official rings often include personalized engravings such as the player's name and number.