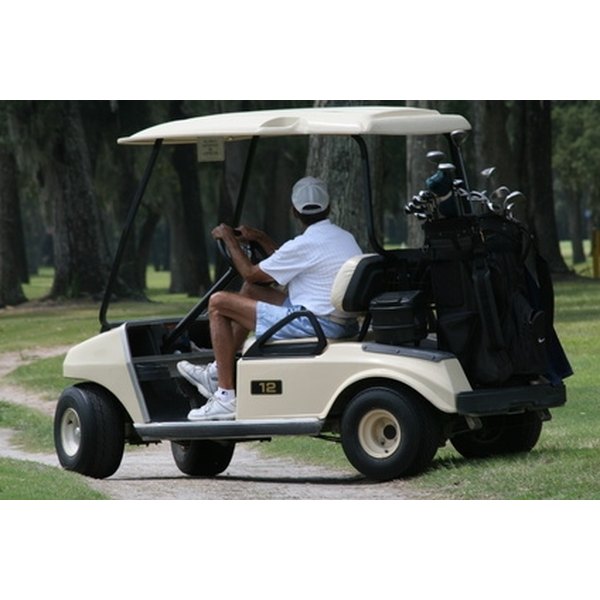 Golf cart manufacturers know their product must be reasonably quiet. If yours is too loud, you may want to check the exhaust system for problems, such as a hole in the muffler, blown gasket or loose bolts. If the exhaust system is okay, you can reduce the noise level with a silencer. It's not uncommon to lose some power when you add one. This is a trade-off you may have to make for a quieter golf cart.
Find a silencer for your golf cart. Try your golf cart dealer, but don't be surprised if your golf cart manufacturer does not make one. Maybe your dealer will have a universal silencer available.
Try ATV, or all-terrain vehicle, dealers. Many silencers are available for ATVs, both model specific and universal. Whether your engine is a four-stroke or two-stroke, you should be able to find at least a universal silencer that fits your engine and cart.
Install the silencer according to the manufacturer's instructions.