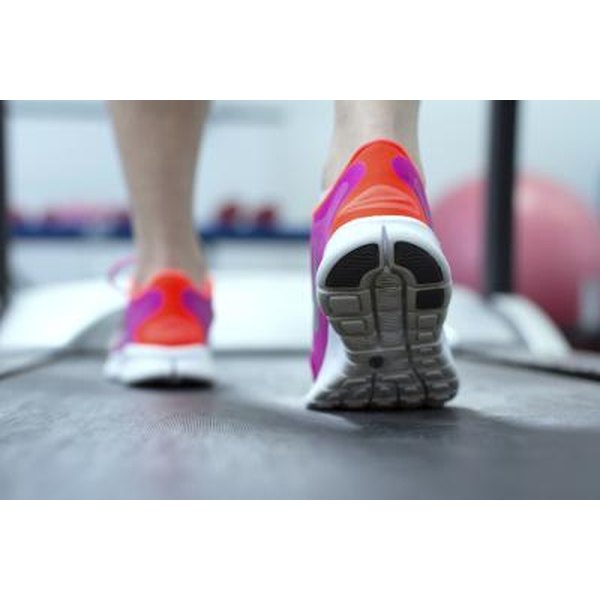 Selling a treadmill that you have outgrown or no longer use is an ideal way to recoup some of what you spent on your original purchase. Listing the treadmill at a fair price can help to attract serious buyers. Factors such as the manufacturer, age and condition of the treadmill should be taken into consideration to determine an accurate market value.
Selling Points
The quality and condition of your treadmill dictates your asking price. To command a higher price, the main parts of the treadmill, such as the motor, console, belt and deck, should be in good working order. Note the brand and model; brands synonymous with quality are likely to bring in more money than those that are generic or known to have defects. Treadmills with extensive preset workouts or machines that track extras, such as calories burned and heart rate, for example, are more valuable than those without. The appearance of the exercise machine is a determining factor as well; dents, warping, scratches or considerable wear and tear may require you to lower your asking price.
Compare and Contrast
Comparing your treadmill to similar used treadmills on the market can help you determine an appropriate price range. People generally consider buying a used treadmill because they want a bargain. Therefore, the price you ask should reflect a discount from new machines. When you do your comparison, look at prices of similar treadmills at sports equipment reseller stores, online auctions and websites that sell used items. Buyers will likely be locals, since treadmills are difficult and expensive to ship; therefore, stick to your local market when comparing prices.