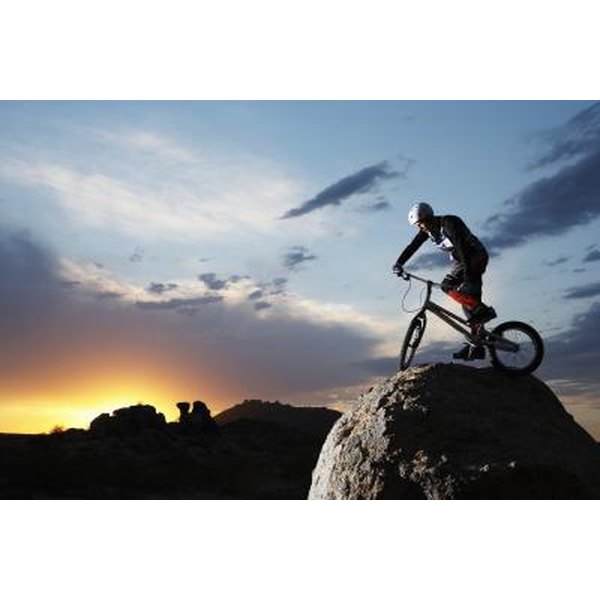 The 1940s was an important decade for American sports culture, influenced greatly by World War II. With the harsh realities of the war present in everyday life, sports provided an outlet for people to escape the seriousness of the times and divert their attention for a few hours. Much of the popularity certain sports now enjoy arose from this decade, when those already in the USA and those coming home from war joined together in the spirit of sports.
Baseball
In a disastrous start to the decade, baseball saw nearly 500 players leave to serve in the war, which precipitated a sharp drop in attendance. Major League Baseball rebounded by 1947, when soldiers returned and families began attending games once again. That year also saw the debut of Jackie Robinson, Major League Baseball's first African-American player, as he tore through the majors at the start of his Hall of Fame career. Baseball's popularity continued to rise through the remainder of the 1940s, cementing its place as America's Pastime.
Boxing
Even during the war, boxing was set to become one of the most popular sports of the decade when Joe Louis, in the military during the early parts, was fine-tuning his boxing abilities against fellow soldiers during his down time. After the war ended, Louis claimed the title of Heavyweight Champion, to the cheers of millions. At the end of the decade, Louis announced his retirement, defending his title 25 times and never losing a match. His dominance of the sport began a golden era for boxing which reached new heights in popularity.
Basketball
During World War II, basketball was one of the more fortunate sports, as the exceptional height of most players made them ineligible to join the military. Its star players staying at home, the game's popularity grew enough to help the Basketball Association of America begin play in 1947. Just two years later, the league changed its name to the National Basketball Association, and with it came one of its most successful years ever, as the Minneapolis Lakers won the league championship.
Football
Despite many players leaving the gridiron to serve in the war, professional football saw its attendance numbers increase by 36 percent in 1943. That popularity continued through the majority of the decade, culminating in 1949 when the Philadelphia Eagles won the league championship, and future stars such as Norm Van Brocklin, Chuck Bednarik, George Blanda and Doak Walker began their professional careers.