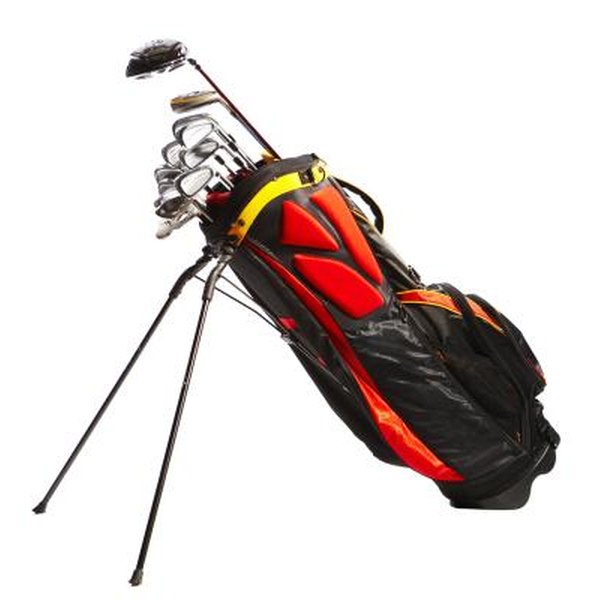 Your golf bag should be organized in a way that helps you find the clubs you need quickly. While golf bags come in several different styles, each has sections or individual compartments that allow for clubs to be divided. Each golfer has his own organizational preference, but typically, golfers separate woods from irons.
Driver and Woods
Most golfers keep the drivers and the woods together. These generally go into the pocket at the top the bag. Arrange them so the driver appears at one edge of the pocket, followed by the 3-wood and the 5-wood. In addition to being well-organized, this keeps you from inadvertently grabbing the wrong club on the fairway
Hybrids and Irons
Sort your hybrids and irons by number. If your bag has three compartments, place your three or four longest irons and hybrids in the center pocket next to the woods. If your bag has six sections, place the 3, 4 and 5 irons/hybrids in one of the center slots and the 6, 7 and 8 in the other.
Short Irons and Wedges
Pair your shorter irons in another compartment, to better organize yourself for the approach. If your bag has three compartments, all of these irons -- your 9-iron and wedges -- would go in the remaining slot. If your bag has six sections, place the 9-iron, pitching wedge and approach wedge in one section and the sand wedge, lob wedge and putter in another.
Putter
Some bags have a special individual compartment for the putter, attached to the outside of the bag. If not, golfers tend to place the putter with the shortest clubs -- the wedges, but some prefer to cradle the putter among the woods, where the head covers will protect the flat stick.