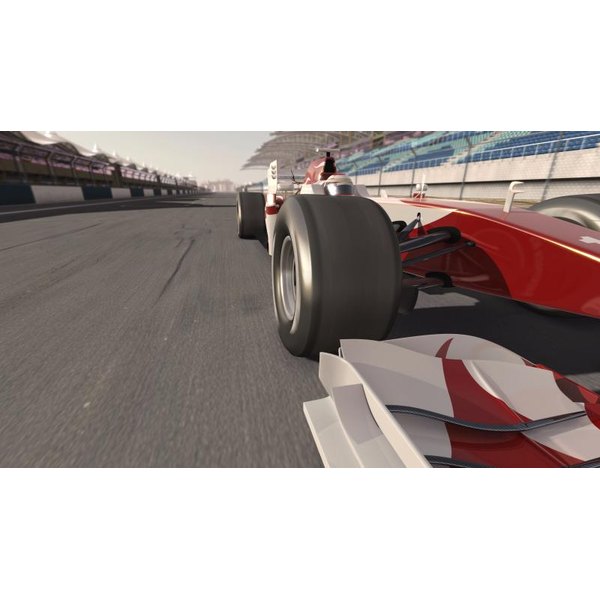 NASCAR introduced the "Chase for the Sprint Cup" in 2004, bringing a playoff element to the sport and allowing a dozen drivers to battle for the championship during the final 10 races. Ten years later, they revamped the Chase system, introducing a new elimination-style structure that rewards regular season wins and expands the field from 12 drivers to 16. Drivers with the most wins in the 26 regular-season races advance to the Chase Grid, with points determining the rest of the lineup if there are fewer than 16 different winners.
How the Chase Works
The Chase includes three rounds with three races each -- the Challenger Round, Contender Round and Eliminator Round -- and one final winner-takes-all race. A Chase-eligible driver who wins any race in a round automatically advances to the next round. Chase drivers receive bonus points for winning and leading laps, and who advances is based on points standings. After each round, the four Chase drivers lowest in points are eliminated and the points are reset for the remaining Chase competitors.
The Detailed Points Breakdown
The Chase Grid begins with 16 drivers ranked by points. Drivers start with 2,000 points each, plus three points for each race won during the first 26 races. After the three-race Challenger Round, the points reset to 3,000 each for the remaining 12 drivers. After the Contender Round, the points reset to 4,000 for the continuing eight drivers. After the Eliminator Round, the points reset to 5,000 for the remaining four drivers. Of those last four drivers, the one with the highest finish in the tenth Chase race becomes the NASCAR Sprint Cup Champion.