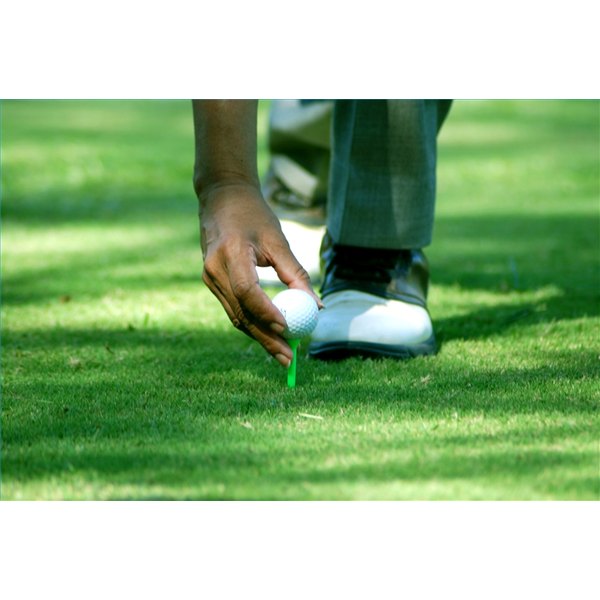 Tiger Woods may very well be the only golf player who has become a household name. Known as much for his charm and energy as he is for his talent on the green, Woods has become a celebrity in his own right. Born in 1975, he's the youngest player ever to win all major golfing titles and one of the richest athletes in the world. For those dreaming of meeting Woods in person, the road ahead may be a little difficult, but there are some things you can do to improve your chances.
Hang around Tiger Wood's favorite places. While you don't want to be accused of stalking, walking around Woods' neighborhood in the community of Isleworth in Orlando, Florida, may up your chances of running into him. Tiger also has homes in Jupiter Island, Florida, Jackson, Wyoming, and Sweden.
Take a seminar or attend a lecture. Tiger Woods often offer presentations in everything from golf techniques to motivational speaking. His official website often lists the places where he'll be presenting well in advance, so you can plan accordingly. The website also offers his tour schedule, including upcoming games and special presentations.
Visit a major golf tournament. Woods often participates in the PGA tour tournament and the US Open Championship, which are held yearly for a total period of 45 weeks. You can get exact dates for all games, including the names of the players who will be there, by visiting the official PGA website. Tickets for the tournaments often sell-out well in advance of the games, so make sure you make the proper reservations if you're traveling a long distance to see Woods.
Attend one of Tiger Woods' many charity events, such as the TigerJams (benefit concerts) or the Tiger Woods Learning Center benefit programs for disadvantaged youth. Tiger personally oversees most of the work of his charity foundation, so he's often present during special events and presentations.