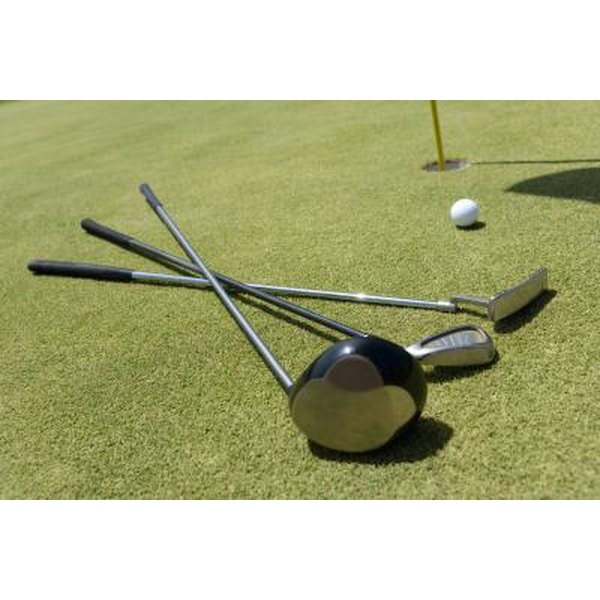 Each club in your bag is a different length -- by design -- starting with the short wedges and increasing in length to your driver. Shorter clubs are easier to control, while longer clubs provide more distance, if hit properly. By measuring your clubs, you'll have a starting point for determining if they are the proper length for you.
Standing Measurement
Place the club up straight on a flat surface. With the sole of the club head perfectly flat on the ground, line up the bottom of a 48-inch ruler, tilting it so the corner of the bottom edge sticks sits on the ground flush with the club's shaft. Hold the measuring edge as closely as possible to the shaft, knowing that a flush measurement is impossible with the club's grip in the way. Read the measurement at the grip end of the shaft.