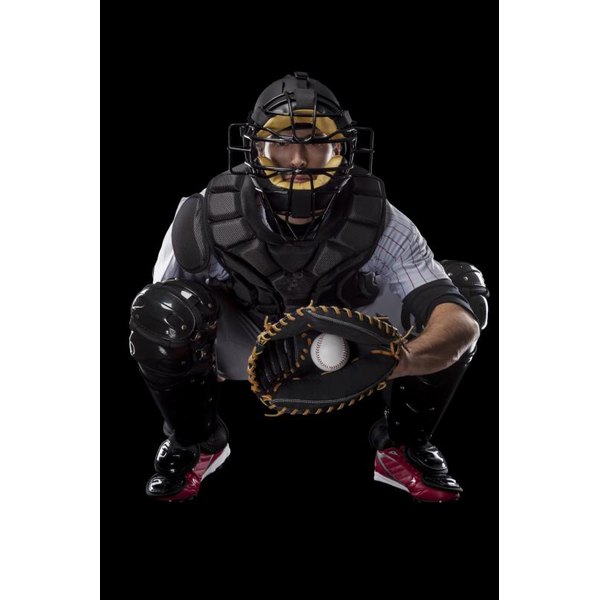 It can be frustrating trying to find high-quality baseball gear. Your run-of-the-mill sports stores don't carry the good stuff and, when it comes to your safety, you want the best. You can order high-end catcher's equipment online. You just need to know how to measure for each piece, especially the chest protector.
Standing Measurement
Take a cloth tape measure and hold one end to the very top of your sternum, also known as the breastbone. Breath out normally. Run the tape measure down the center of your body to the waistline and you have your measurement. The waistline is the midway point between the top of your hips and the bottom of the rib cage. Find a chest protector closest to your size for ultimate comfort and protection.
Common Measurements
Chest protectors come in three general sizes -- adult, intermediate and youth. Adult protectors usually measure 17 inches, while intermediate and youth sizes generally measure 16 and 15 inches, respectively, but different sizes exist. And the measurement does not include movable shoulder pads or the optional crotch protector. Equipment with a crotch protector will be longer than the listed size because the measurement still ends at the protective material meant for the bottom of the waist. But the best way to size a chest protector remains trying it on.