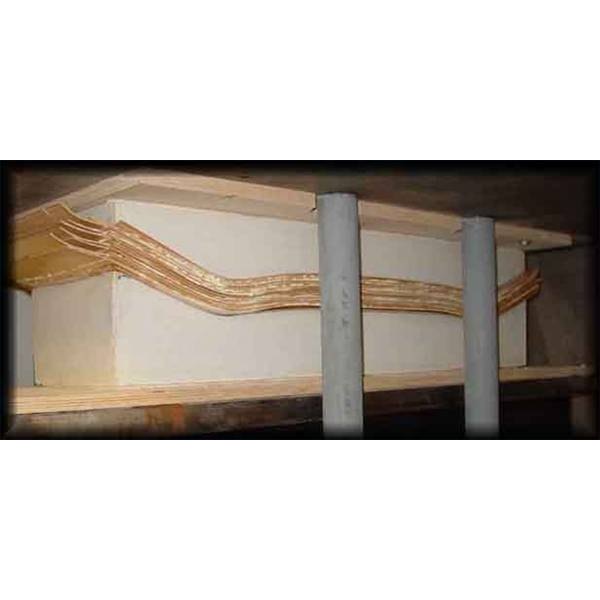 Many skateboarders dream of one day going professional and having their own signature skateboard deck model, or starting their own skateboard company. The good news is you no longer have to struggle to go pro before starting your own company and producing your own skateboards.
Organize your tools, and clear your work bench. You will need a place to construct your skateboard mold that is well lit and organized. Mixing concrete can be messy business, so make sure the area doesn't have carpet that could be damaged or ruined.
Use a circular saw to build a box from the pieces of 3/4-inch plywood. You will need this box to be 9 1/2 inches wide by 34 inches long by 6 inches high. The box should fit together tightly. Drill the screw holes into the wood for the box.
Cut your uncut skate deck down to 9 1/2 by 34 inches square. Start in the center of the uncut skate deck and measure out to the edge using your tape measure to find the proper measurement. Saw the deck down to the proper size.
Sand the skate deck down and make sure all the surfaces are completely smooth. Put the skate deck into the box you made bottom side up, and make sure it fits nice and tight in the box. Drill four screw holes in both sides of the deck, and insert the screws.
Take two pieces of 3/4-inch plywood and cut them into 3 by 11 inches wooden slats. Drill two on the top of each slat, and connect them to the box.
Insert thread rods into each of the two holes on both slats. Thread a nut onto each rod.
Spray your mold with some WD-40. This will make for easy removal of the wood of your skate decks from the concrete of the mold. Set your box on a flat, level surface.
Mix your concrete. Pour your concrete mix into the mixing bucket, and mix it according to the instructions on the bag. Fill the completed box with the freshly mixed concrete. Once the box is properly filled with the concrete, give it time to cure. The cure time depends on the brand and will differ depending on the temperature of the area you are constructing your mold in.
Take the wooden box apart from around the concrete mold. If the wood is sticking to the concrete, you may have to use some tools to pry the wood from the mold. Be very careful when prying the wood from the concrete so that you don't chip or crack the concrete mold.
Reconstruct the box you used, and start the whole process over, only put the other skate deck bottom side down to create the other part of the mold. Allow the concrete to set in the wood box again, remove it, and your skateboard mold is complete.