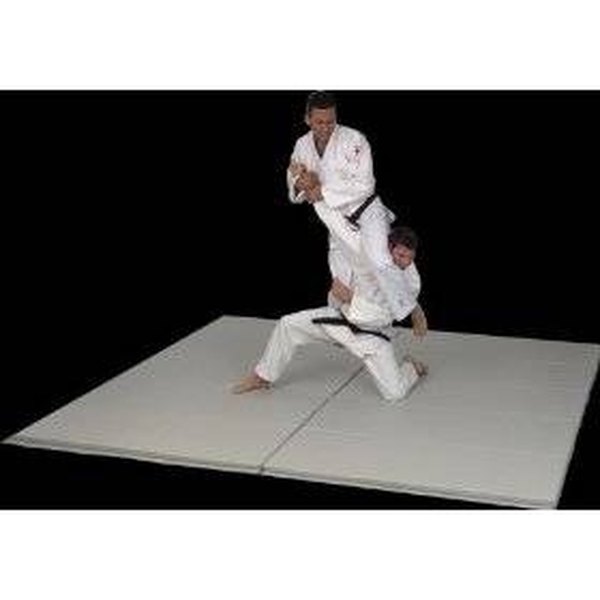 One of the most important pieces of martial arts equipment is a mat to practice on. These mats provide padding for the martial artist and help to prevent rashes and rug burn when practicing rolls and other moves on the ground. These mats can be very costly. A decent mat can cost around $100 to $200. You can avoid paying these high prices by purchasing the materials and making this mat yourself.
Cut a square out of the PVC foam padding that measures 12 by 12 feet. If you want to save room on storage, you can cut the 12-by-12 foot square into four equal pieces that will make one big mat when put together.
Place the foam you just cut on a sheet of 24-oz. vinyl. Cut a piece of vinyl the same size as the 12-by-12 foot piece of foam. You will need a top and bottom for your mat, so if you cut your foam square into four pieces, you will need four pieces of vinyl. If you cut it in one big square, you will need two pieces of vinyl.
Spread glue all over the surface of the foam square. Place the vinyl sheet down carefully over the glue, and make sure you smooth out any wrinkles. Allow 24 hours to dry.
Flip the mat over and apply glue to the foam square. Place the second sheet of vinyl down on top of the foam square. Allow the mat an additional 24 hours to dry before using it.