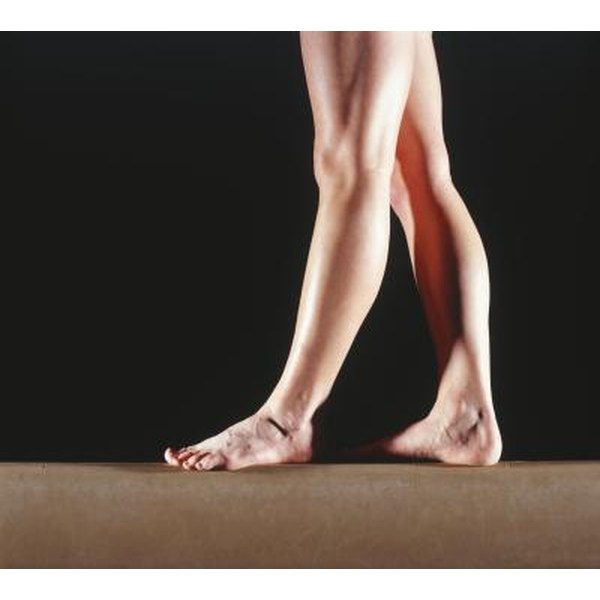 Buying a balance beam from an equipment company can be very expensive. If you know how to use power and hand tools, you can make a small beam at home that a young gymnast can use for practice. Unlike the real thing, the beam sits just 4 inches above the ground. The beam can be put together in a few hours.
Step 1
Cut four 90-degree triangle-shaped pieces out of the 4 by 4 piece of lumber.
Step 2
Wrap the fabric around the 4-by-4-by 8 piece of lumber. Cut off any excess. Pull the fabric tight around the bottom side of the lumber and staple the edges to the wood. Fold the fabric around the end corners in the same way you would fold gift wrap, then staple the fabric to the wood.
Step 3
Nail the supports on each end of the beam. The top of the supports must not come up higher than the top of the beam.