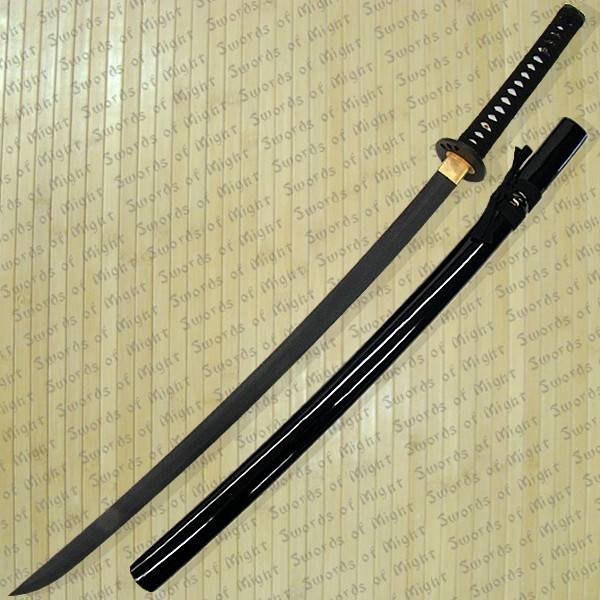 Practitioners of kendo and kenjutsu are familiar with the use of wooden bokken swords to perfect the forms of attack and defense typical of these disciplines. While bokken are easy to find, a bokken sheath is not, and yet it is as important to the art of sword fighting as the sword itself as the sheath allows you to learn the proper forms of address, presentation and etiquette key to the discipline of all martial arts. You can make a bokken sheath in an afternoon with a few simple materials.
Making Your Sheath
Lay the poster board, shiny side up, on your work surface and place your bokken on it so the entire blade of the bokken rests on the poster board.
Trace around the bokken blade (not including the handle in the pattern) and then using a pair of scissors, cut your traced pattern out but do not cut along the actual pencil lines, cut the shape 1/4" larger than the actual pattern.
Cut five strips of poster board 1" in width and 4" long. Place your bokken on the pattern you cut out and glue each strip to the pattern so it encircles the bokken loosely. Make sure that one of the circles is directly placed under the handle of the bokken. Do not make the circles too tight to the bokken. You will want to be able to slide the bokken in and out of the frame of circles that you have made. Let the glue dry for 20 minutes before proceeding.
Wrap your bokken completely in plastic wrap as tightly as you can. Make sure that the entire wood surface of the bokken is completely protected and then slide it into place in the sheath frame you have made.
Wrap the sheath frame with your 2" wide cotton strips. Do not pull the strips so tight that they cause the poster board frame to lose its shape but make sure the wrapping is tight enough that the cotton does not sag. When you have completely wrapped the frame, saturate the cotton wrap with Plaid Stiffy Fabric Stiffener. Set aside and let it dry for 1 and a 1/2 hours.
Pull your bokken from the sheath and remove the plastic wrap from the sword. Your sheath is now ready.