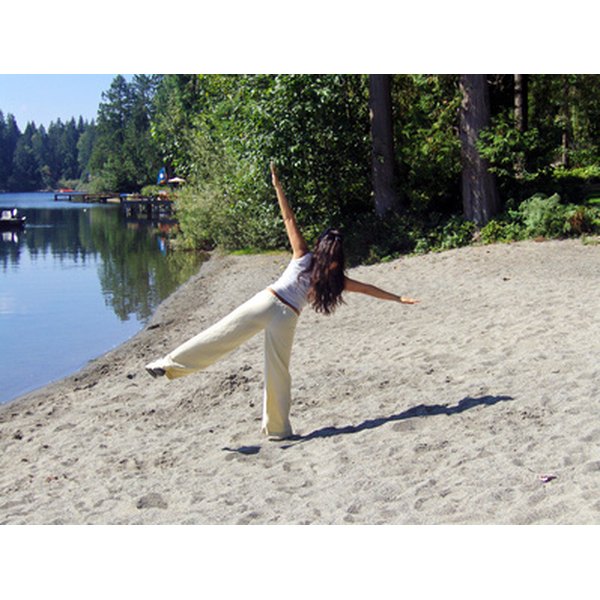 A Bodyblade is a patented piece of workout equipment invented by Bruce Hymanson. A Bodyblade is a long, flat object that is held in the hand and used for stabilization training. The blade oscillates when performing balance training exercises. Exercises performed while using the Bodyblade increase the stabilization strength of the muscles being worked. Making your own version of the Bodyblade requires a little ingenuity, but is worth it if you don't have a Bodyblade to use on hand.
Step 1
Go to your local hardware store and order a piece of composite sheet metal with a custom cut of 60 inches tall by 2 inches wide.
Step 2
Order two custom cut padding pieces of durable foam that can fit over each end of the sheet metal.
Step 3
Place one piece of padded foam around one end of the piece of custom sheet metal and secure the foam to the sheet metal with duct tape. Repeat on the other side.
Step 4
Cut two 6 inch tall by 2 inch wide pieces of cardboard with scissors. Place these cardboard pieces on the middle portion of sheet metal on each side.
Step 5
Secure the cardboard to the metal by wrapping the duct tape around the top of each piece of cardboard and continuing to cycle down to the bottom pieces of the cardboard and back to the sheet metal. This will be the handle of the homemade Bodyblade.