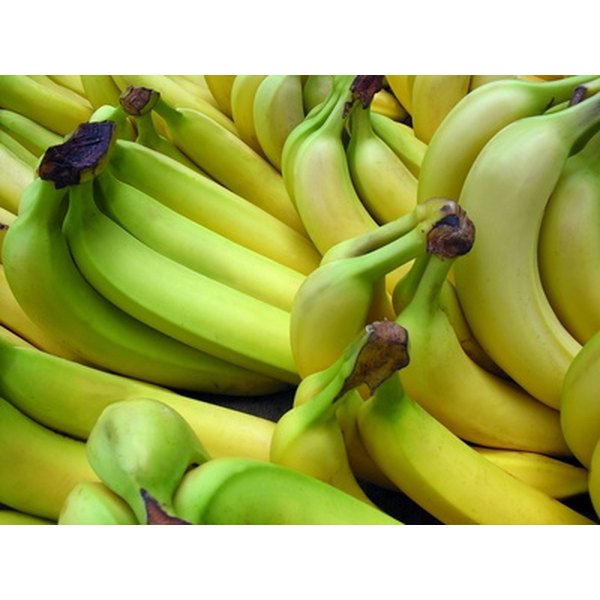 For years, dieters have been trying to cut their carbs to lose weight. In spite of this, recent studies suggest that certain types of carbohydrate-heavy foods can actually help you shed pounds. These foods are high in a fiber called resistant starch, which is filling, burns fat, improves blood sugar and helps immunity. Certain fruits and vegetables, grains and beans are examples of foods that are high in resistant starch. Although it is not recommended to eat all of these foods raw, it is best to let these foods cool before consumption, as the resistant starch crystals form once the foods have cooled.
Fruits and Vegetables
Potatoes, yams, corn and slightly green bananas are all high in resistant starch. High-maize corn starch is also a good source, and can be substituted for flour in many recipes, or added to smoothies. Among these foods, bananas are highest in resistant starch.
Beans and Legumes
Navy beans, lentils, adzuki beans, black beans, black-eyed peas, fava beans, butter beans, calico beans, cannellini beans, roasted chickpeas, edamame (soy beans), great northern beans, Italian beans, lima beans, mung beans, navy beans, pinto beans, split peas and white beans are also good sources, with roasted chickpeas as the best source of resistant starch.
Grains
Pasta (especially shirataki noodles, which are slowly digested); whole, intact grains such as pearl barley, bulgar wheat and long-grain brown rice, whole grain bread and oatmeal are also recommended as good sources of resistant starch.