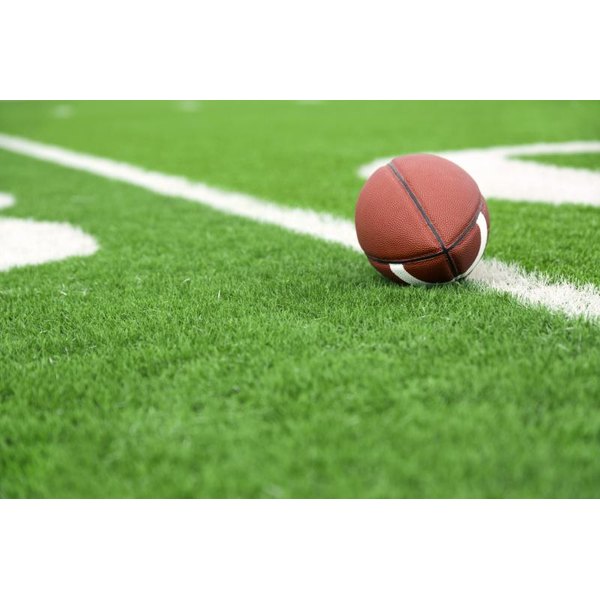 Pay close attention during a change of possession of an NCAA football game and you'll notice that the ref changes out the game ball. Each school gets to use their own brand of football, varying in size, feel, look and make. It just needs to fit within the parameters set by the NCAA rules.
Different Footballs for Different Colleges
Each school may bring their own game balls to each game, home and away. NCAA rules state that game balls need to be in new condition, made of granular leather, display two white stripes, be a natural tan color, contain no advertisements beside the NCAA and football manufacturer logos, weigh 14 to 15 ounces and be inflated between 12.5 to 13.5 psi. The ball each team uses can even vary in size by a half-inch. Either team can also switch out different balls during the game depending on factors like the preference of the quarterback or kicker, or weather conditions.