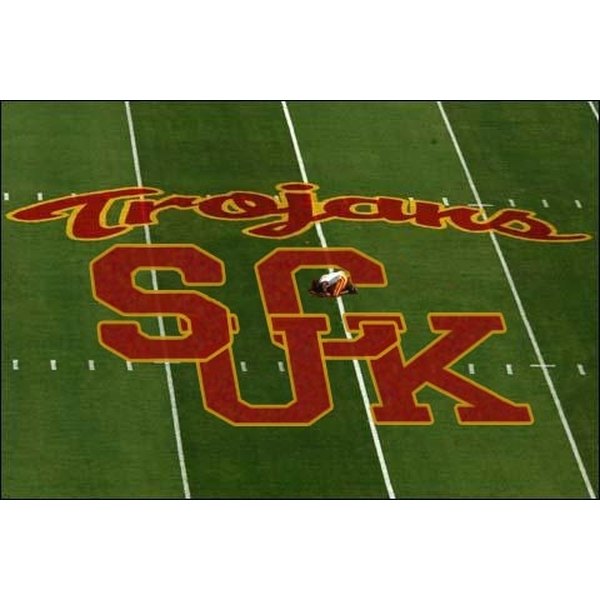 One of the best ways to have fun with college rivalries is to make fun of your rival. If you are a UCLA Bruin, a Notre Dame Irishman, or if you are simply going to be playing USC in a sporting event in the near future, this is the place for you.
Select a USC Trojan fan. Do not pick anyone that will take your insults seriously as you do not want this situation to change from lighthearted insults to serious and angry attacks.
Approach the USC fan in a manner that is not confrontational.
Ask the USC fan how many basketball championships they have won. Remind them that the answer is zero.
Ask the USC fan if they spilled mustard and ketchup on their shirt. USC's official colors are cardinal and gold, which are very similar to the colors of mustard and ketchup.
Tell the USC fan that USC is short for any of the following: University of Second Choice, University of Spoiled Children, University of Student Criminals, University of South Central and University of Stupid Children.
Ask the USC Trojan which of their Heisman winners allegedly broke NCAA rules while at USC (Reggie Bush), which Heisman winner was convicted of double murder in a civil trial (O.J. Simpson) and which Heisman winner refuses to take care of his children (Matt Leinart).
Tell the USC Trojan that you cannot spell Trojan without "OJ." This is a reference to O.J. Simpson, their Heisman winner that was convicted of double murder in a civil trial.