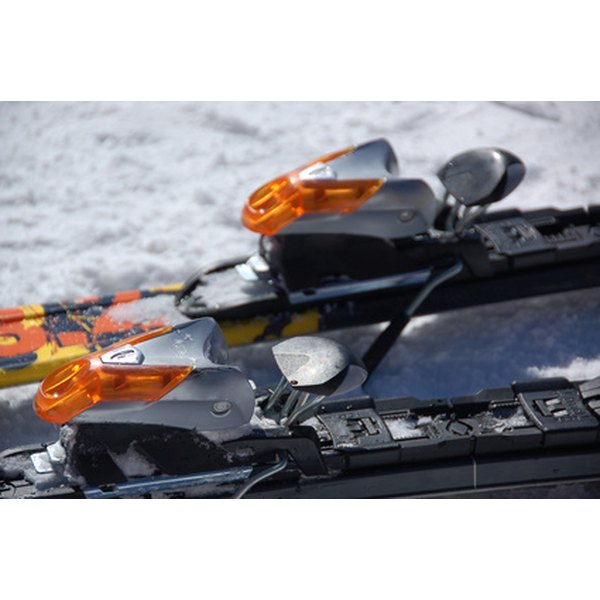 When adjusting alpine ski bindings of any make and model, be aware that unless you are certified by the specific manufacturer to work on their bindings, any modification you make risks invalidating the warranty. Additionally, you risk compromising your right to sue for damages in the event that the bindings don't operate properly and you are injured as a consequence. All of the major binding manufacturers recommend that you have your bindings adjusted only by trained professionals who hold current certifications and can test them for proper release tolerances. However, if you are a competent skier and don't mind shouldering the above risks, adjusting a pair of Salomon Z12s is actually pretty easy.
Step 1
Look up your DIN (Deutsches Institut für Normung) number on a DIN chart. You can usually find charts online (see Resources)--but, again, with the proviso that you assume all risk for their use. Your DIN number is based on your weight, height, age, skier type and boot-sole length. All binding manufacturers publish charts that combine these elements to give you a number usually between 1 and 12. (The Salomon Z12 ranges from 4 to 12.)
The higher the number, the more force is required for the binding to release. Usually, the sole length of your boot will be printed on the actual boot. If not, use a tape measure to find it.
Step 2
Lock your boots in the bindings. Activate the sliders by releasing the tabs directly below and behind the heel clips on each ski. Use your screwdriver to pop them up and then, with your boots in the bindings, slide the heel clips as far forward as you can before locking them back into place with the tab.
Typically, if you have had your bindings mounted professionally, this step will be unnecessary. The heel clips of your Salomon Z12s are mounted on a sliding mechanism so that they can accommodate slightly different boot-sole lengths.
Step 3
Adjust the DIN numbers by using the large, slotted screws. The Z12 has easy-to-find indicator windows on both the heel and toe clips. Simply turn the screw in the appropriate direction until the indicator lines up with your DIN number.
Step 4
Ski to test the bindings. If you find that your bindings release too easily, you may have miscalculated one or more of the factors that went into determining your DIN setting. You can try cranking them up in increments of "1" or ".5" until they stop releasing prematurely, but know that you are increasing your risk of injury by doing so.